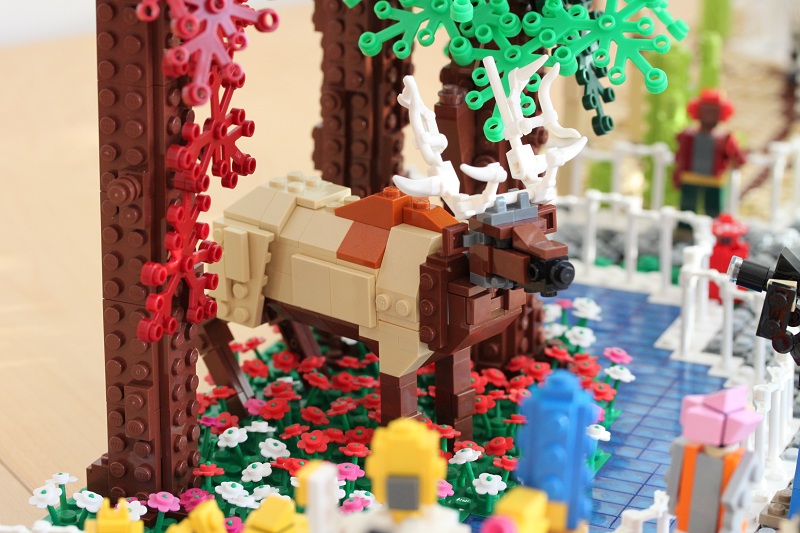 This zoo display is for the reception in Hotel Legoland, Billund. I have tried to add many funny and quirky details to it, so that visitors would be entertained.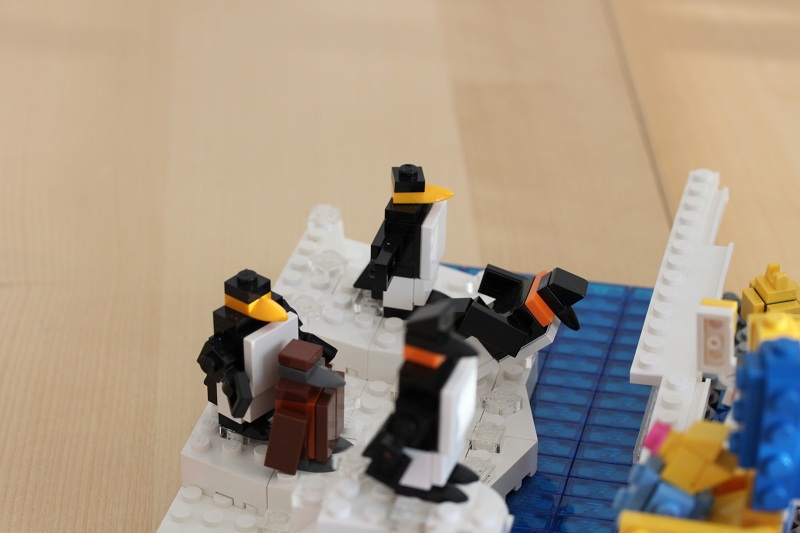 On the left side is a penguin display. One of the penguins is pushed into the water, while another jumps up from it.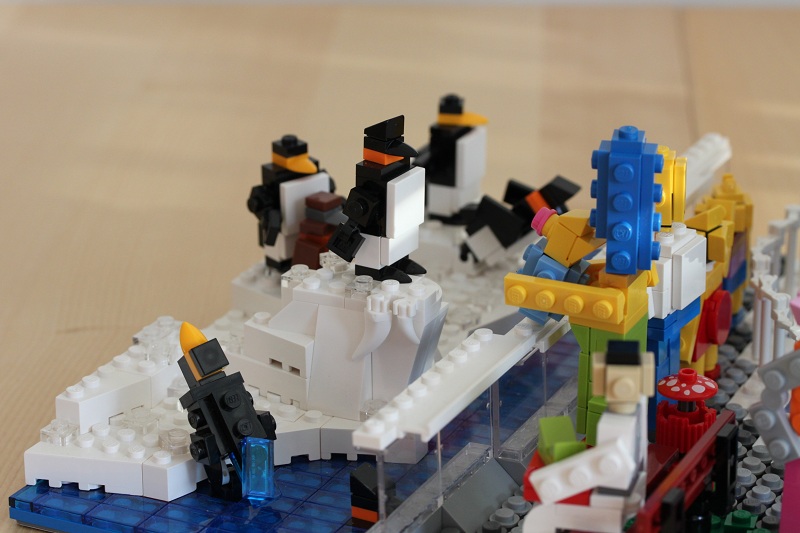 A family from Springfield has come by to visit the zoo. This was before LEGO released official Simpsons sets.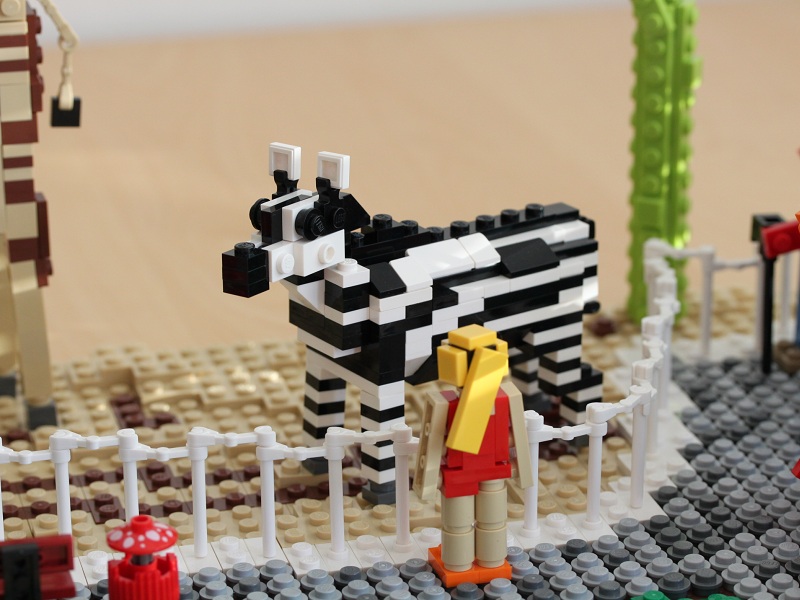 The center display has a zebra...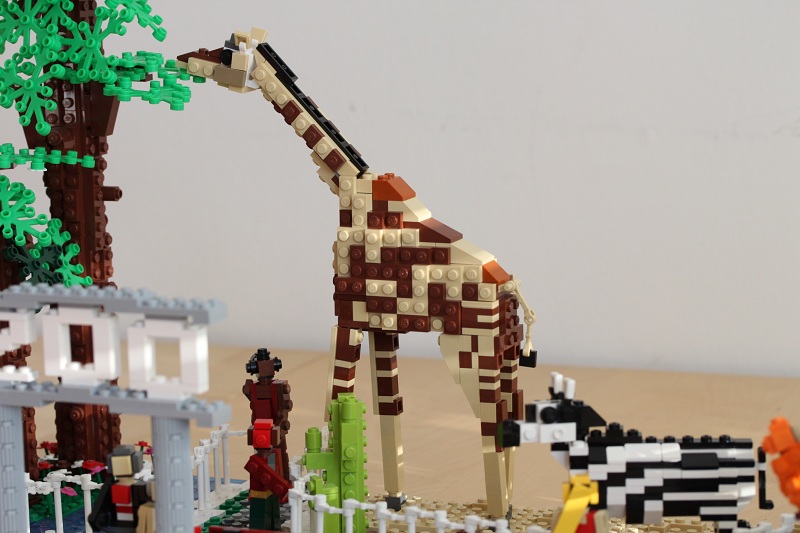 and a giraffe.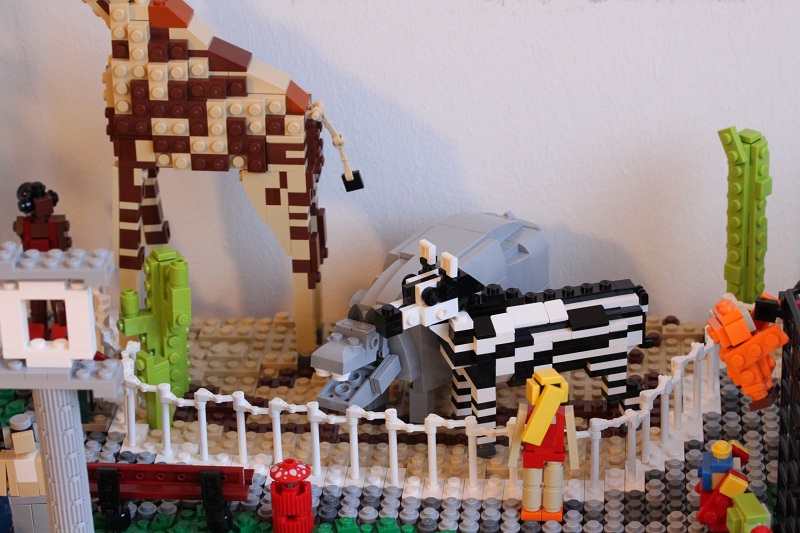 A hippo was also added to the center display.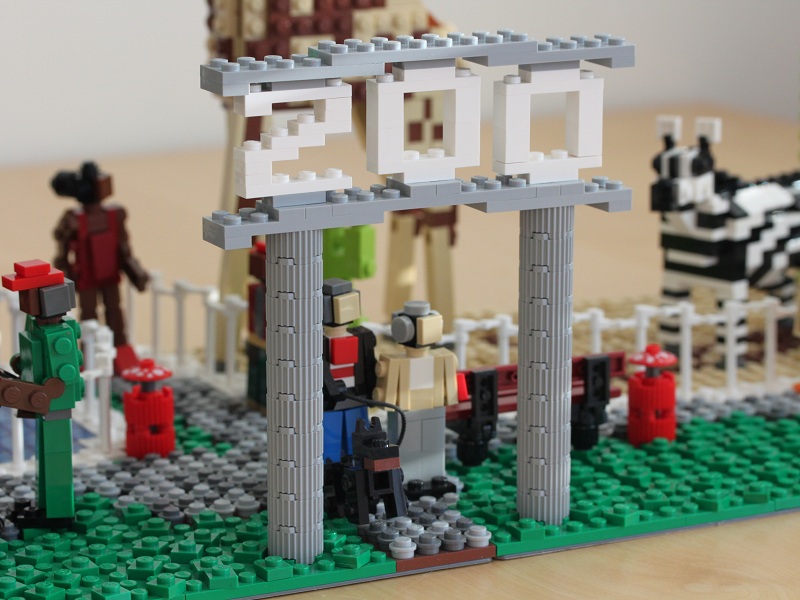 It is a relatively open display with a simple entrance.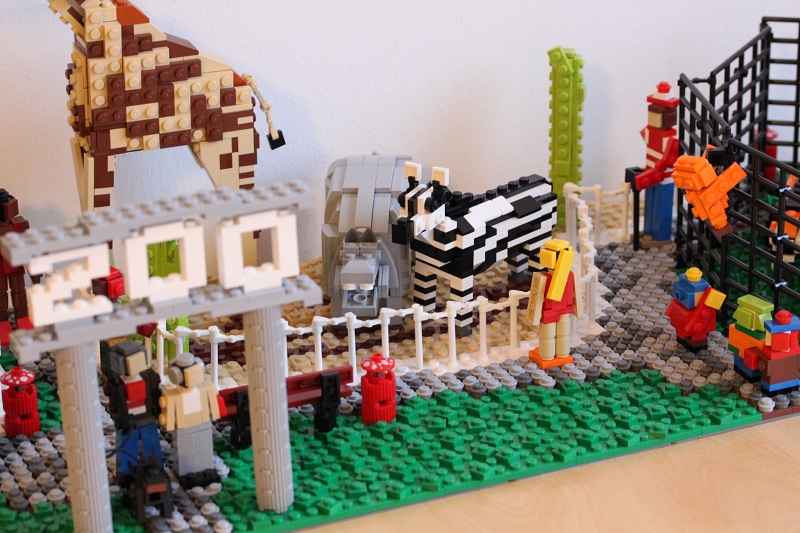 Take a look around the back to find Waldo.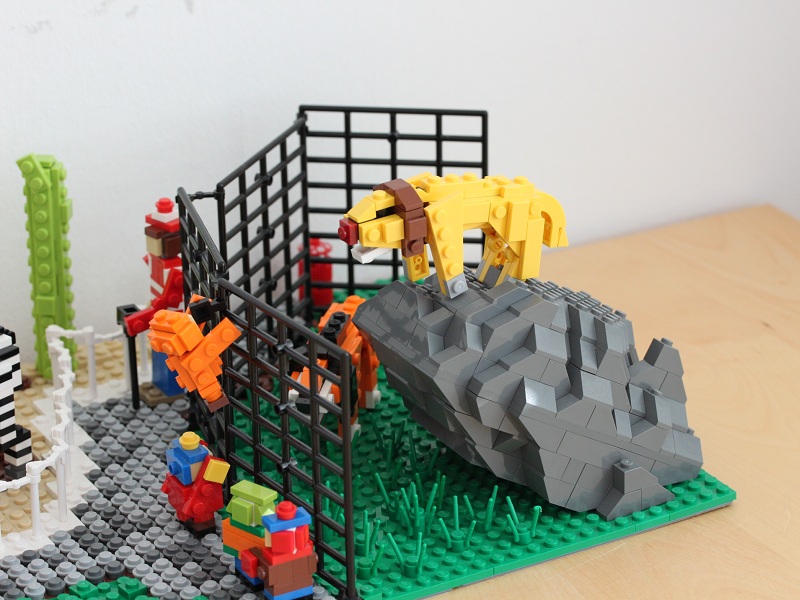 On the right side you will find the lion's cage with Scar walking around in the background.
This is visited by the gang from South Park.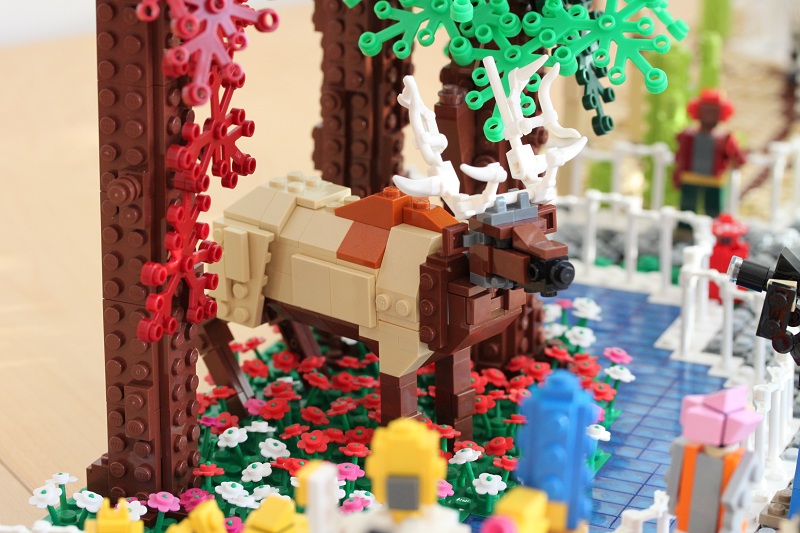 The final display has an elk in a flowery field.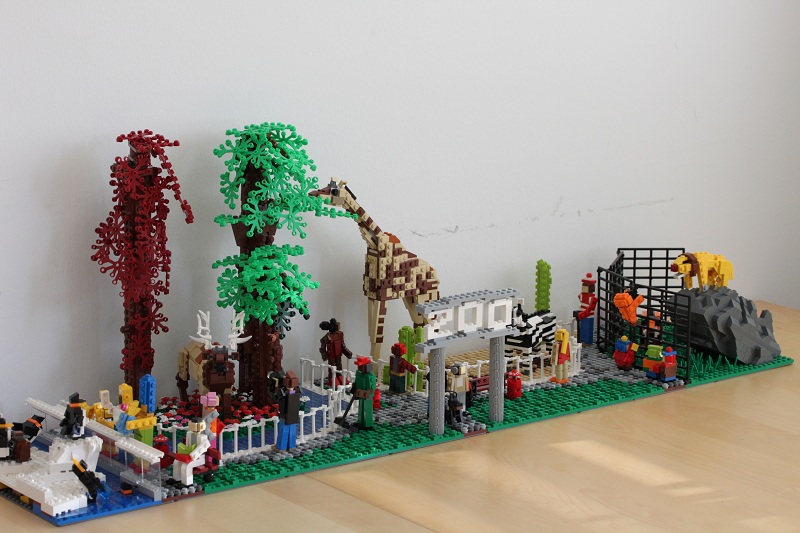 The full model.