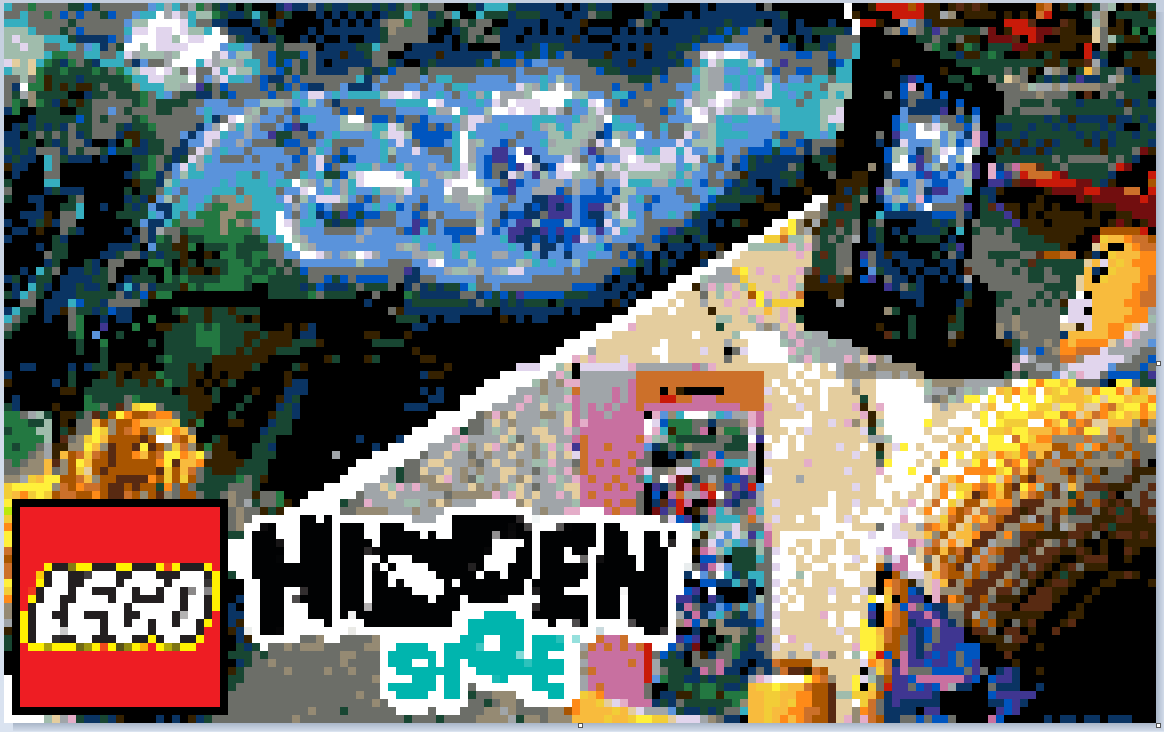 For a promotion of the LEGO theme "Hidden Side" I was asked to design a large mosaic for an event where visitors would help build the mosaic using LEGO pieces.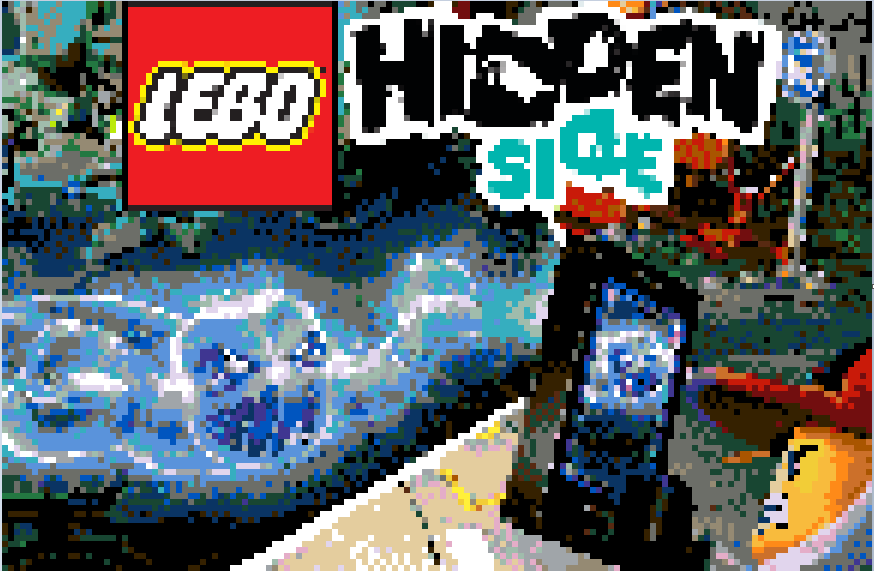 I used GIMP 2.0 to create several sketches for the mosaics and LDDMC to translate sketches into LEGO pieces.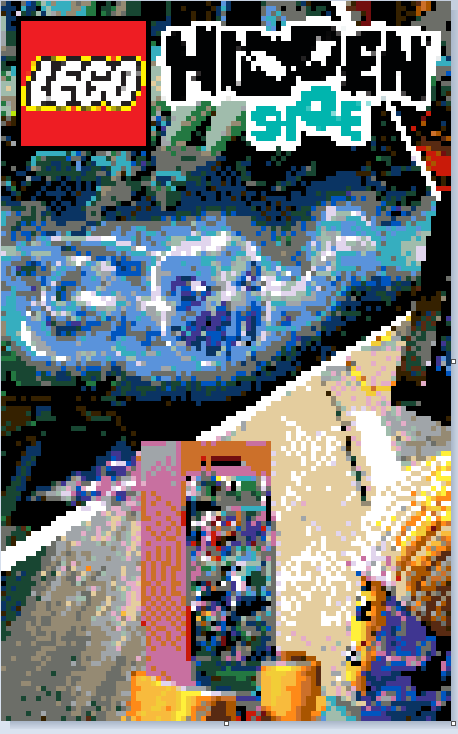 Sketches both in landscape and in portrait mode were created.
Unfortunately the mosaic was not large enough to incorporate too many details.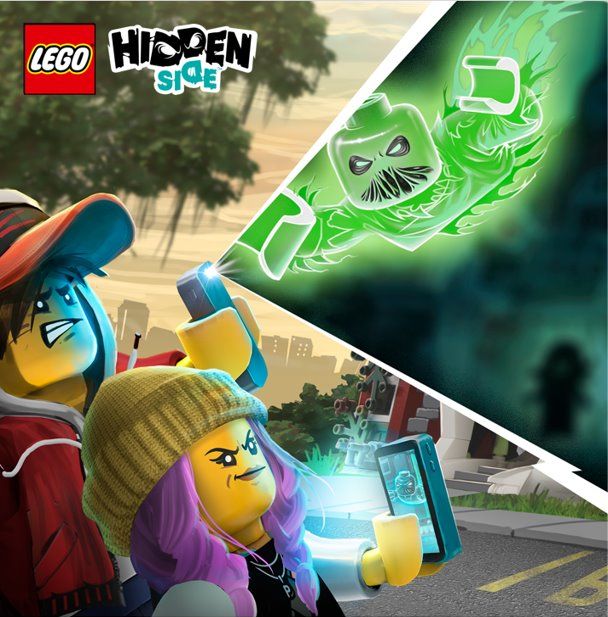 Ultimately another picture was used for the mosaics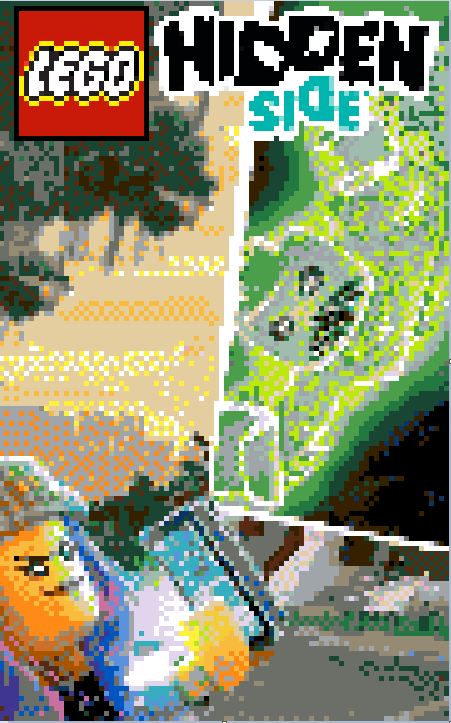 This was modified and turned into the final mosaic.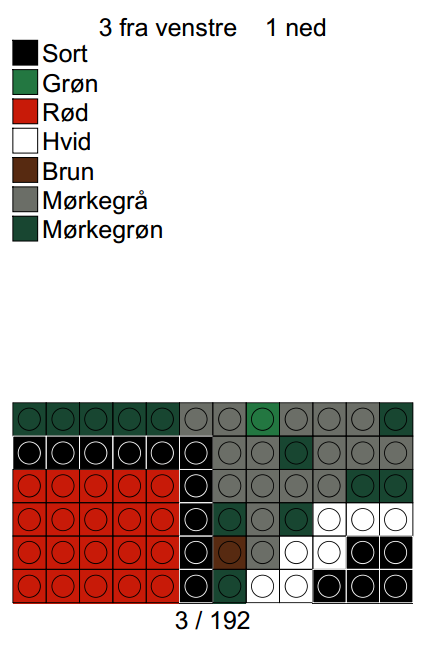 And LDDMC was used to create building instructions for people to follow.