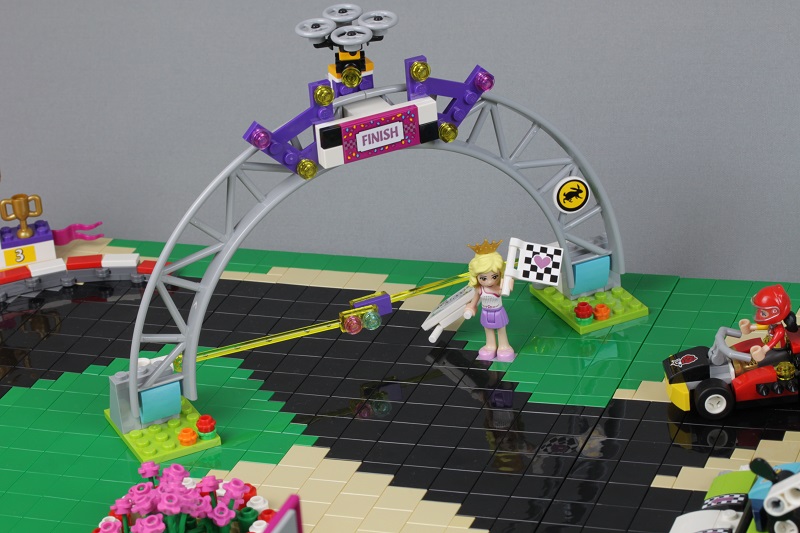 This display was made for the reception of Hotel Legoland in Billund. It was to be placed behind the receptionists and without a casing. It was thus important to make it easy to clean, hence the large amount of tiles. The LEGO models on display were the LEGO Friends Carting sets of 2018.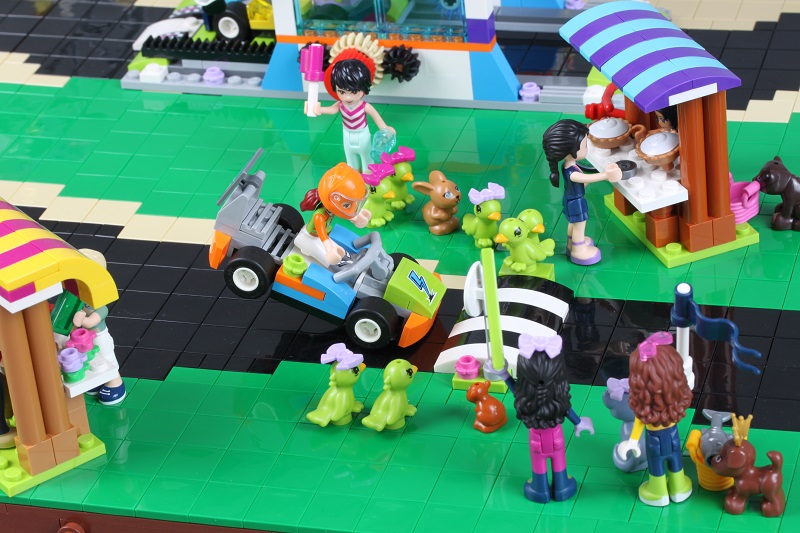 The display is sprinkled with small stories, such as this girl braking hard at the crosswalk.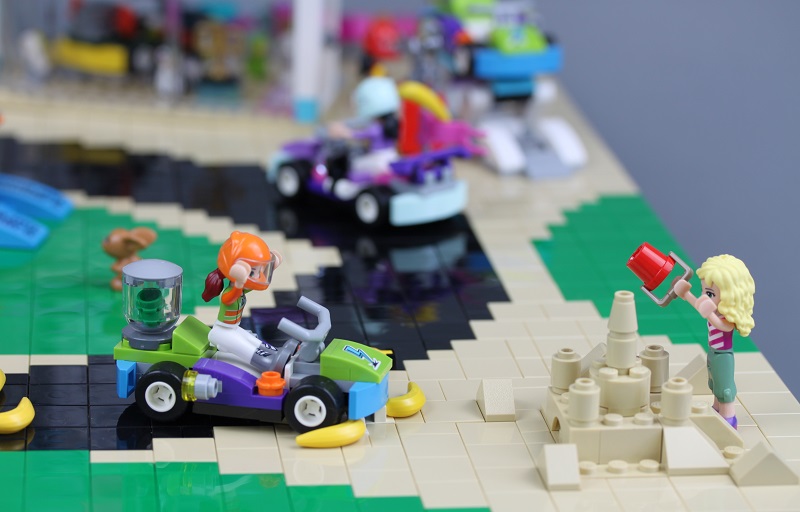 Bananas have been thrown on the circuit, causing an inevitable accident.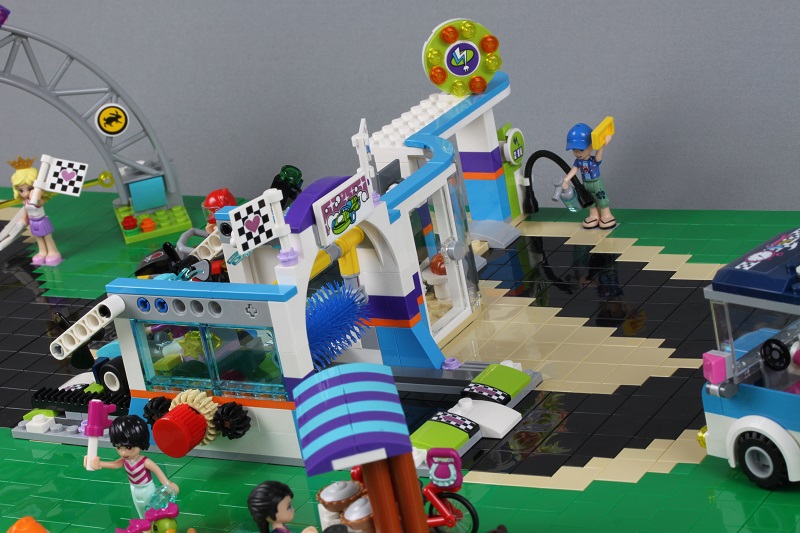 You can take a shortcut through the car wash.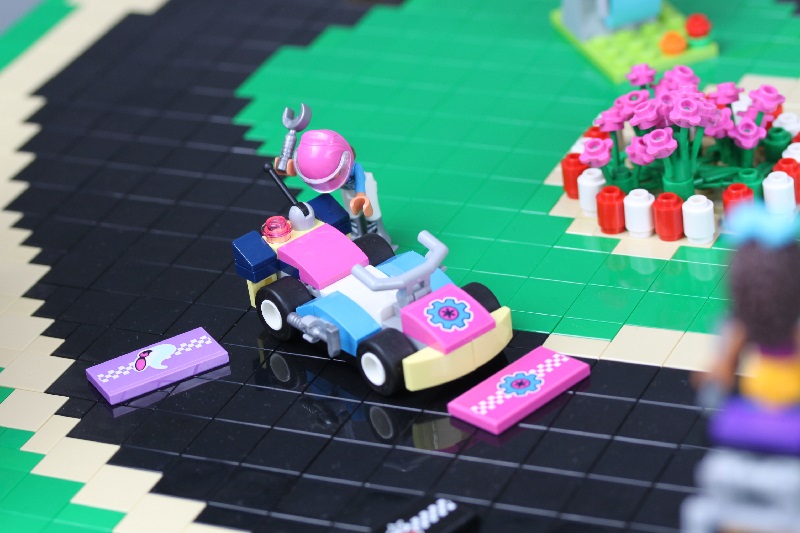 Not all of the carts were able to leave the starting line.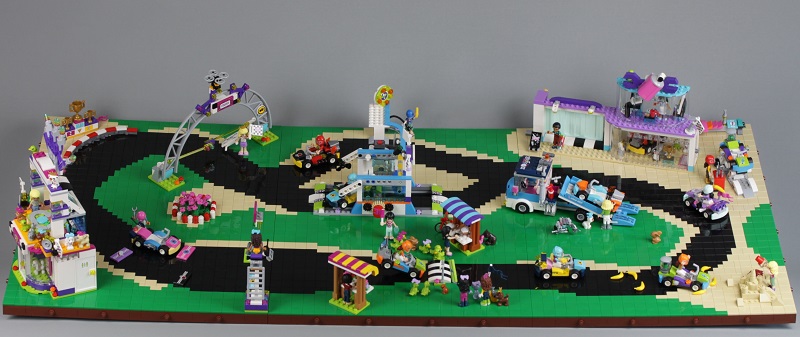 The full display. Zoom in to see the details.