Hotel Legoland in Billund needed a new display. This display also had a competition where visitors should guess the number of Olli dragons that were hiding in the displays.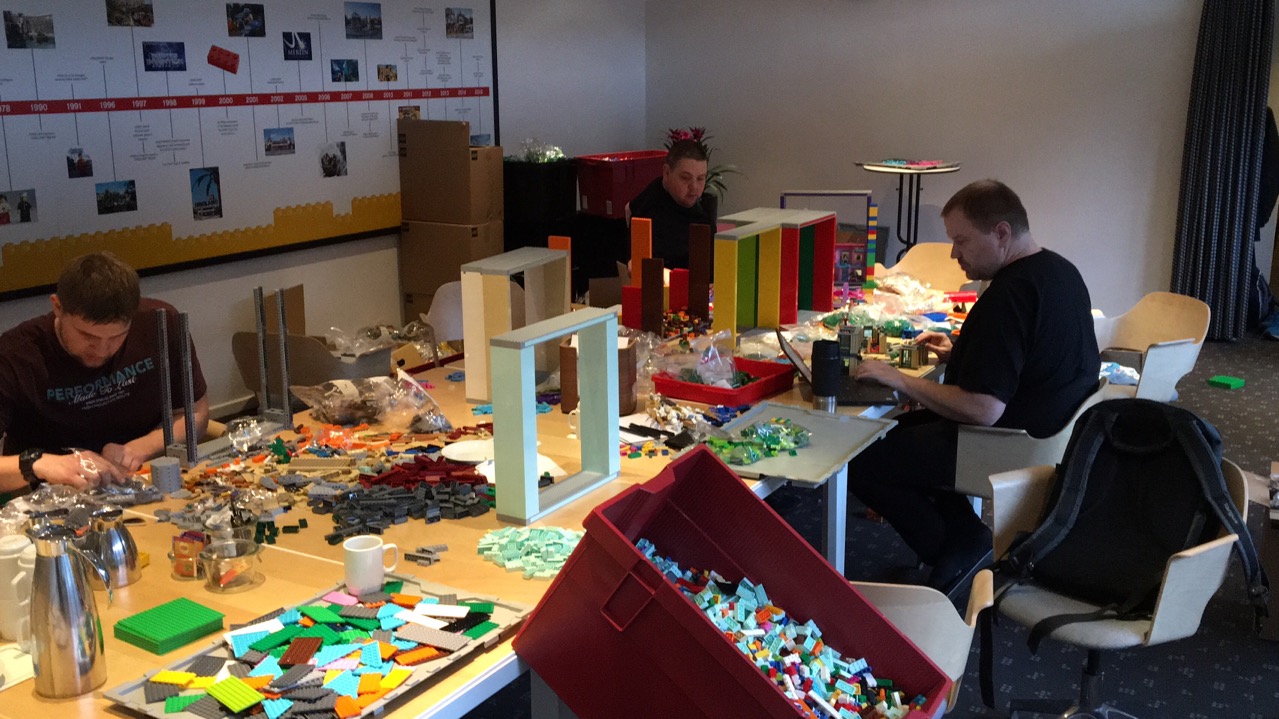 A full team was busy building for two days.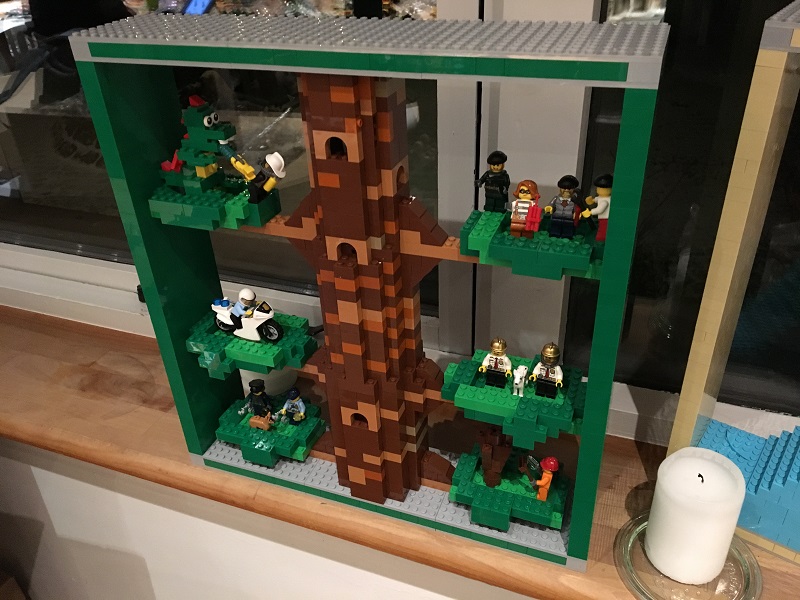 I named this display "The Tree of Stories".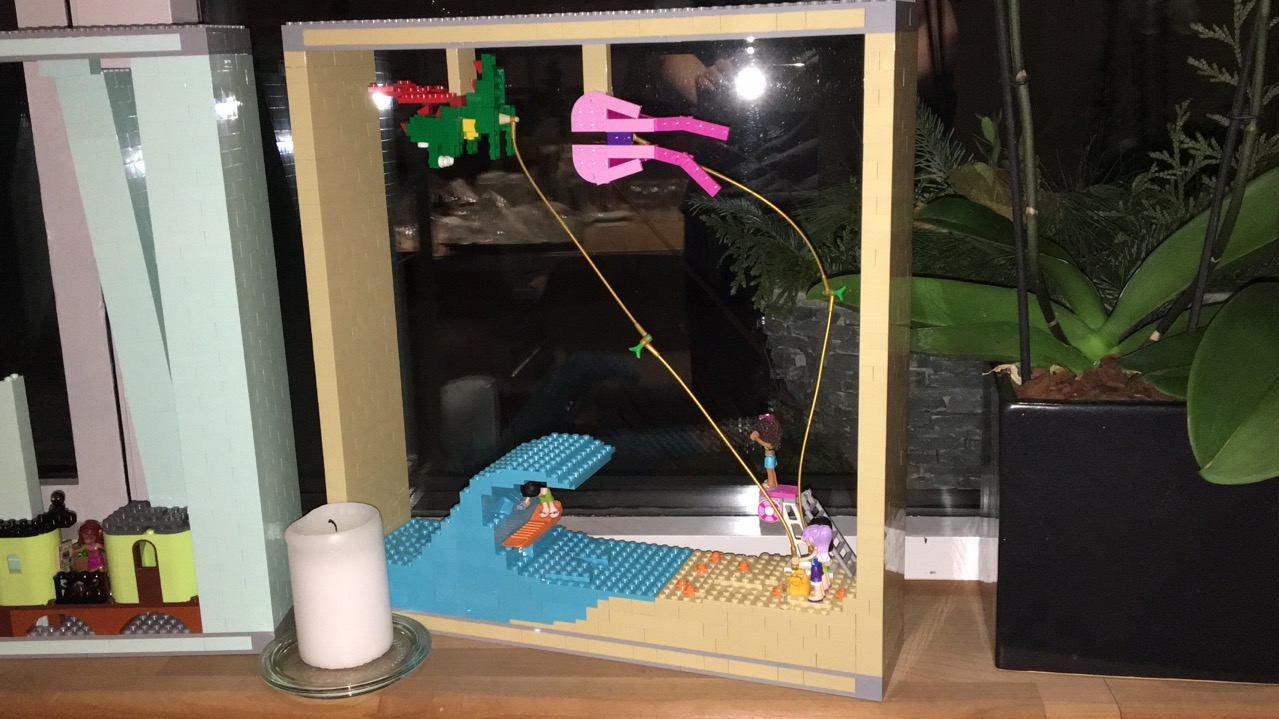 This display had an Olli dragon appear as a kite.
I also built a display using "LEGO Elves". It ended up being a crystal cave.
Another Duplo display of mine: "The Rainbow Bridge".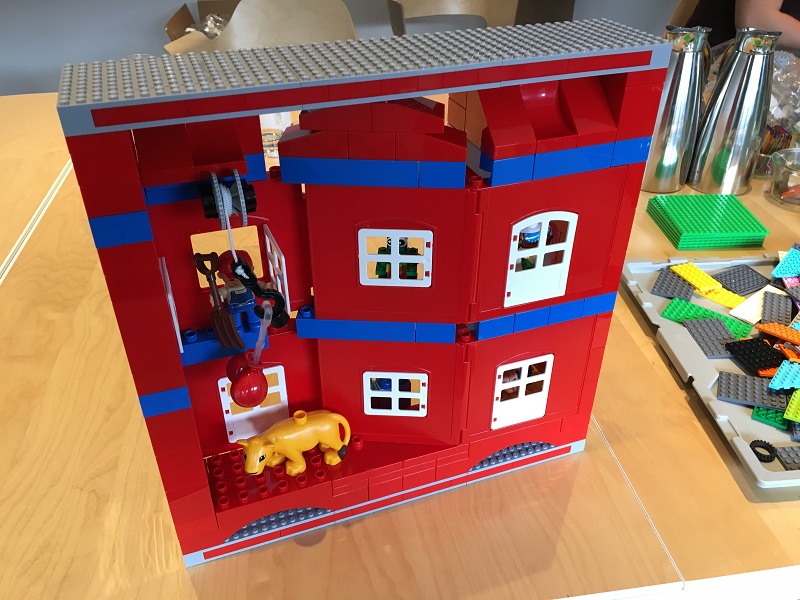 For this display I tried something challenging: Using non-straight angles in Duplo.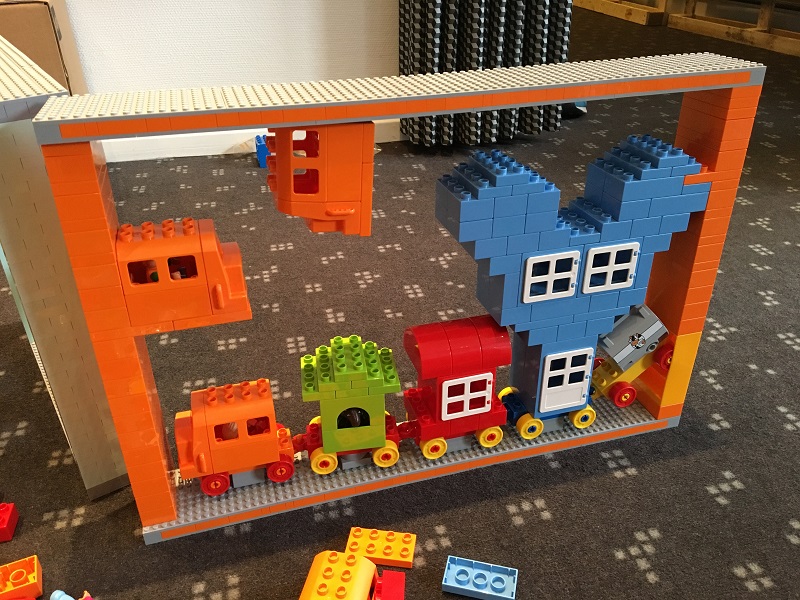 This Duplo display has some surrealistic placement of cars
The displays were placed in a new display case right next to the outside-facing windows.