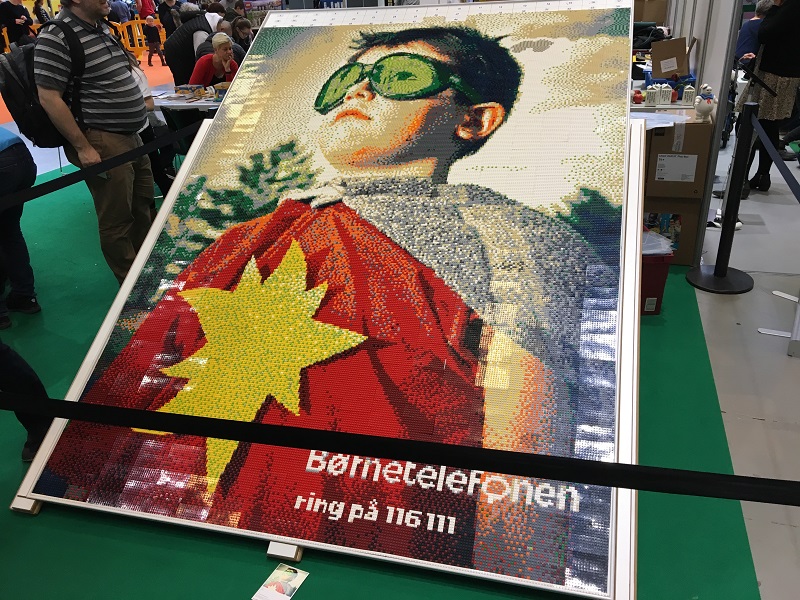 The Mosaic by LEGO Charity for LEGO World 2018 in Copenhagen was for BÝrnetelefonen, a Danish telephone service for children in need.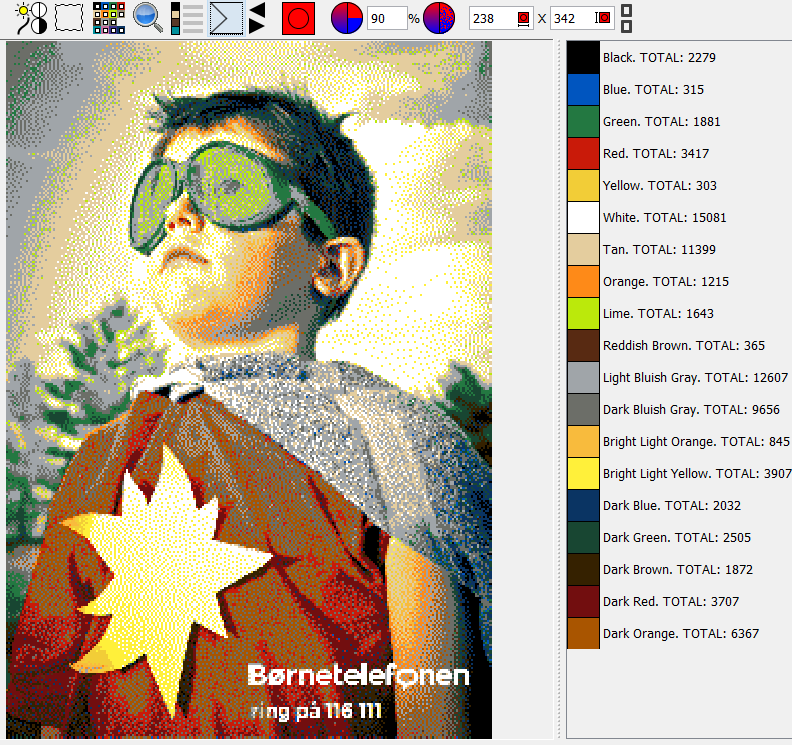 The mosaic was designed in LDDMC and with a combined size of 238 x 342 plates. Dithering and color correction was adjusted in collaboration with the client over some days. With mosaics of this size it is important that each buildable plate becomes interesting, hence the high amount of dithering of 90%.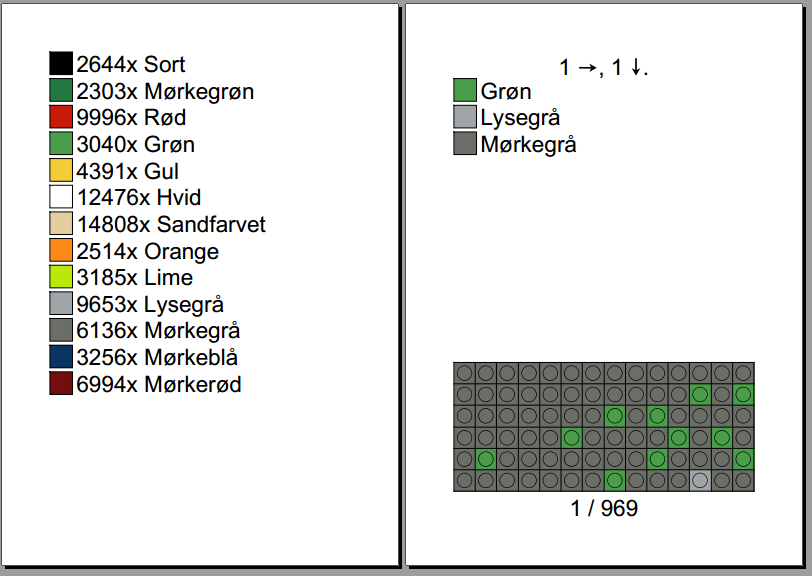 The building instruction consists of 969 pages, each showing how to fill out a 6 x 14 plate. Indicators for placement and a color legend helps people build the plate correctly and place it on the big mosaic.
The LEGO Charity booth prior to the opening of the event. Tables were laid out with 1 x 1 plates for visitors to use.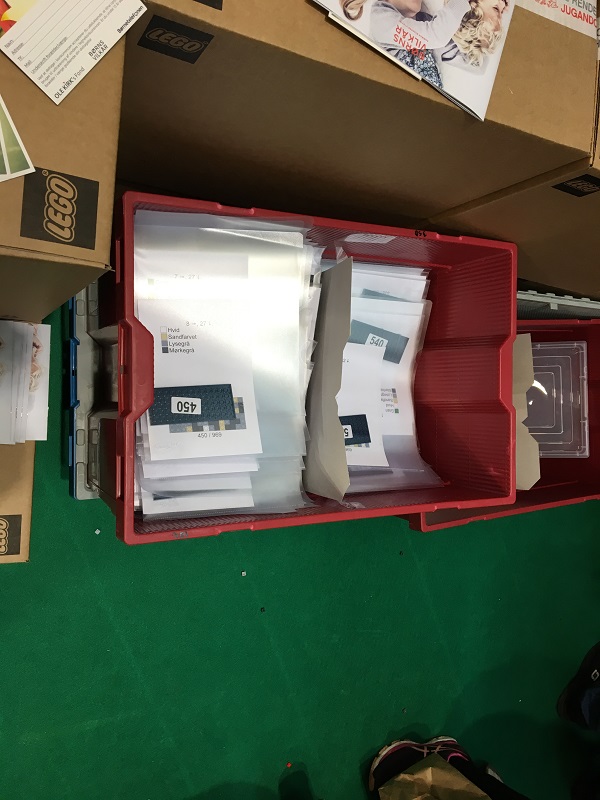 The individual pages were printed out and placed in a system, allowing the mosaic to be assembled bottom-up.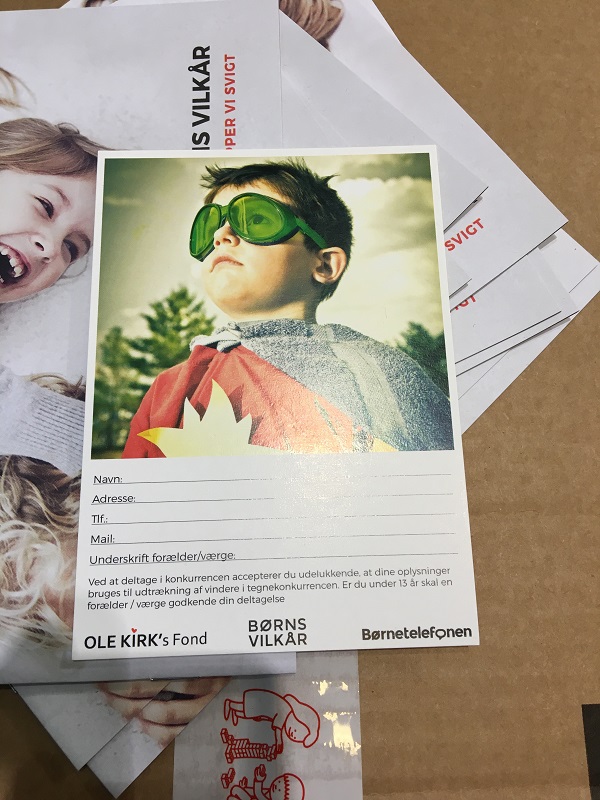 There was also a drawing competition for young children.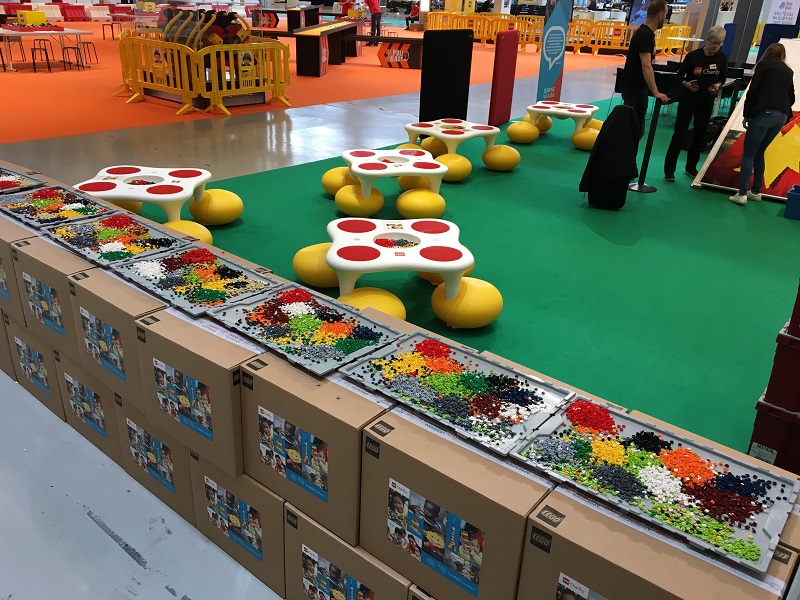 With the large amount of visitors, additional parts were laid out around the booth.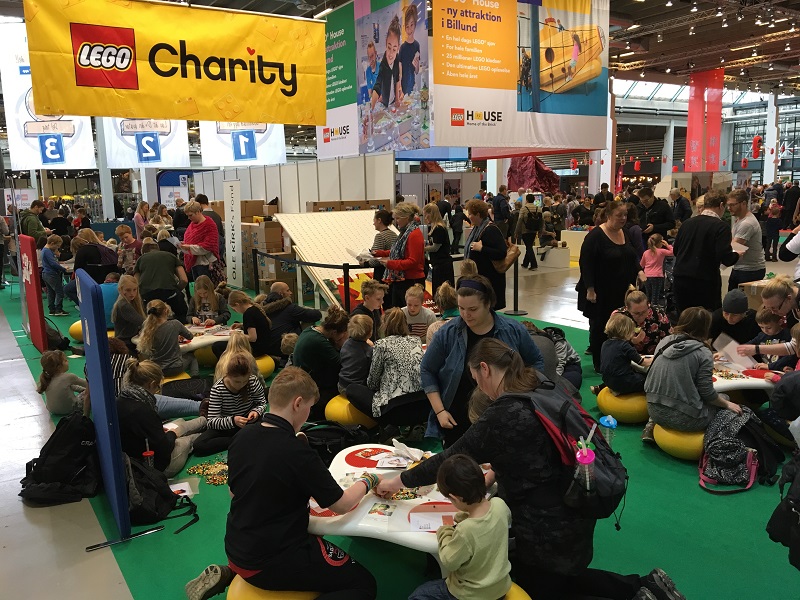 The booth was well visited.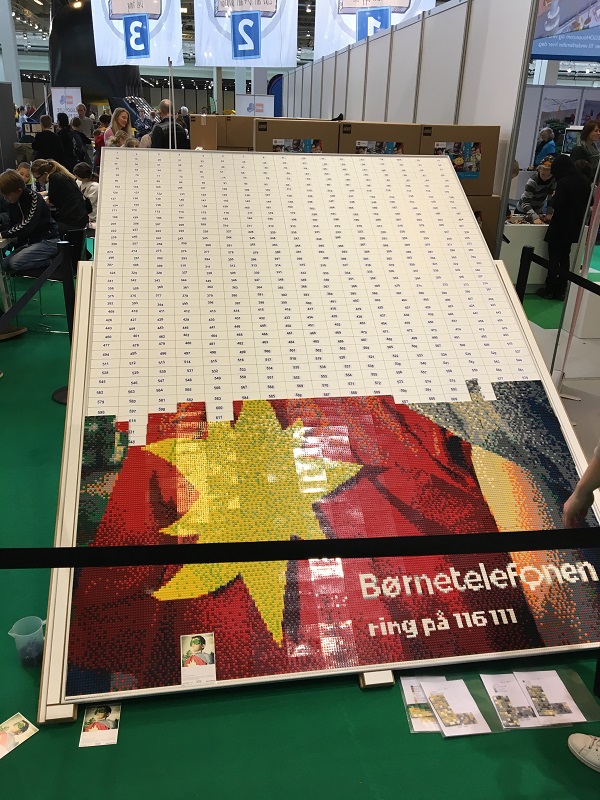 Although I was working in the GBC layout, I still made frequent visits to the LEGO Charity booth to see their progress.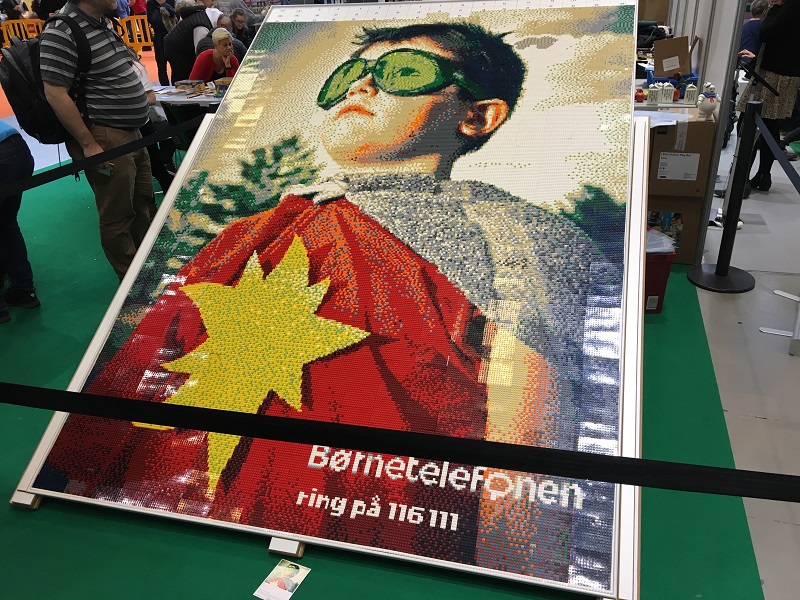 Near the end of the event, the mosaic was nearly complete.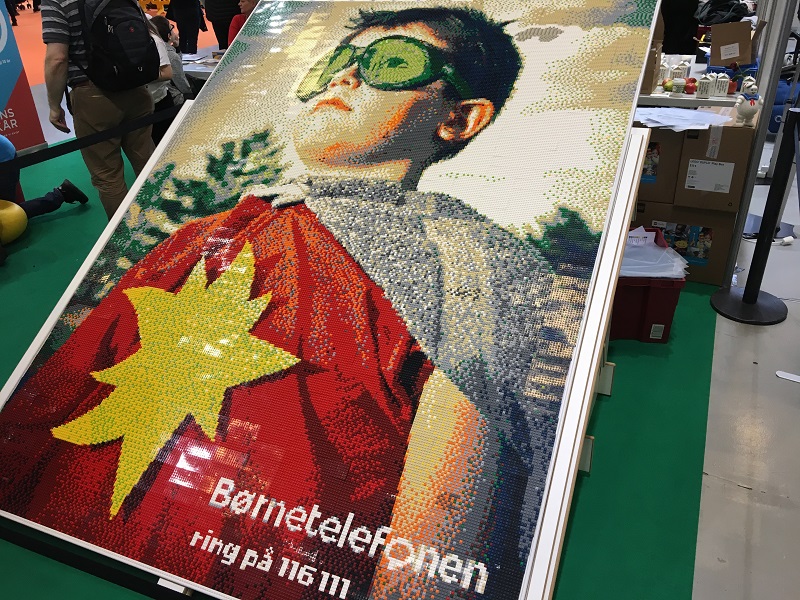 The final mosaic.