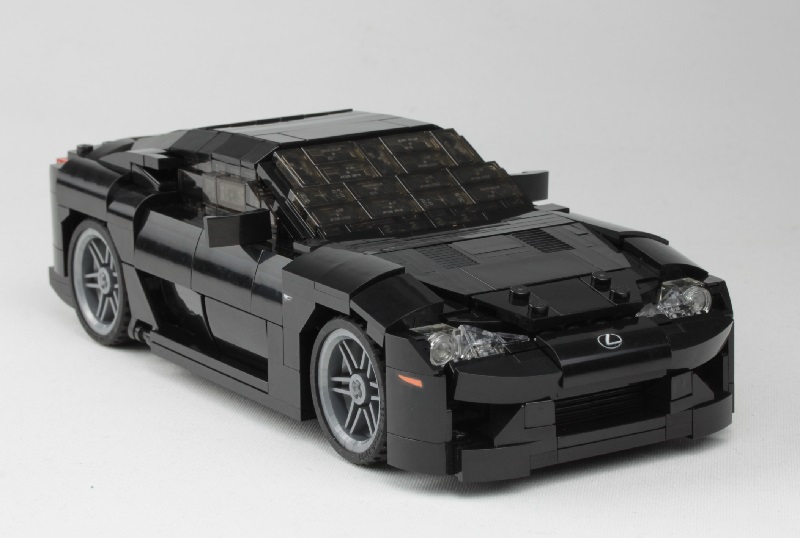 This project started October 30, 2017 where a friend from LEGO asked me if I could build a Lexus LFA in scale 1:8, that is, 57cm x 25cm x 17cm to be delivered late November 2017. With only a month to design, source the parts and build the model, I replied that it would not be possible. Such a project takes 3 months to complete depending on availability of parts.
Fast forward to November 10. I was on a business trip in Sweden when a board member of the Danish LUG Byggepladen contacted me regarding a very urgent case that no one else had a chance of completing: "An LFA in scale 1:10 or 1:20 to be delivered in Copenhagen on November 24". The client was Toyota Motor Europe.
I took on the project, and it was only through close collaboration with the client, that the model ended up being this well-made in such a short time.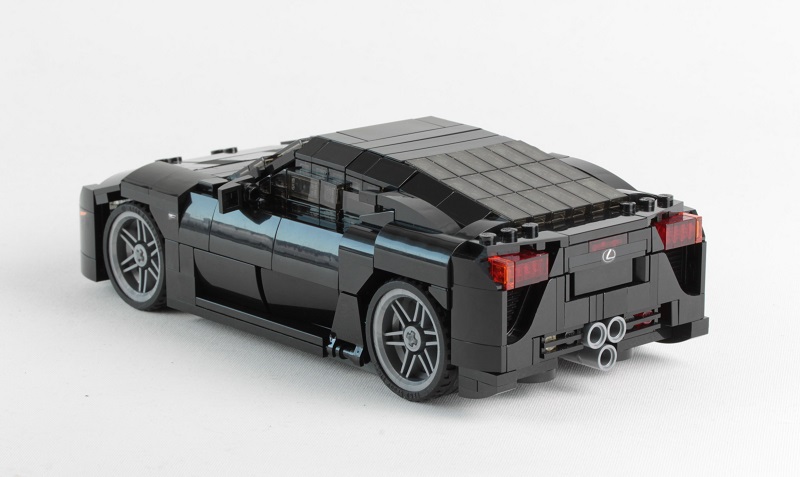 With the project spanning over a weekend and the evenings of a week, I am incredibly satisfied with the results - it usually takes me 3 months to construct a model like this! Luckily I got to experience the strive for perfection first hand, as I received constructive feedback on the project almost daily. If I didn't get this, I can honestly say that the result would have been quite different.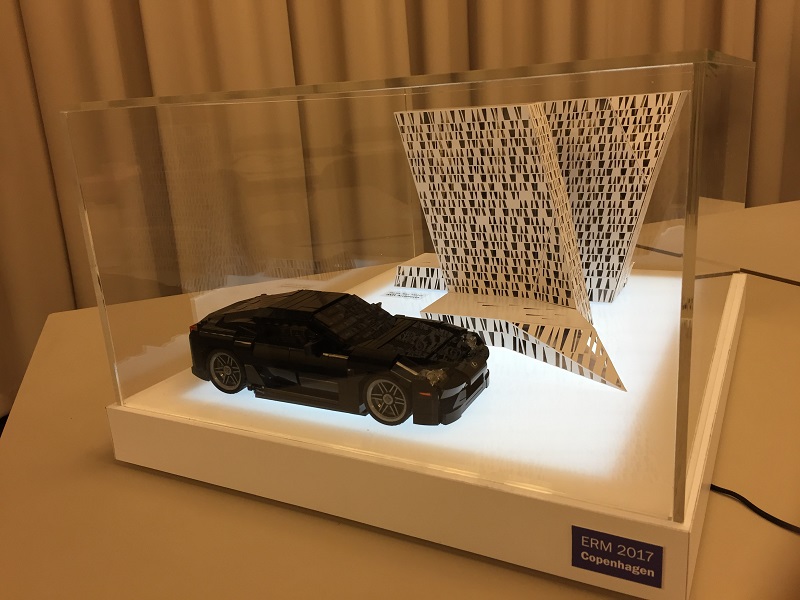 This is how the model ended being displayed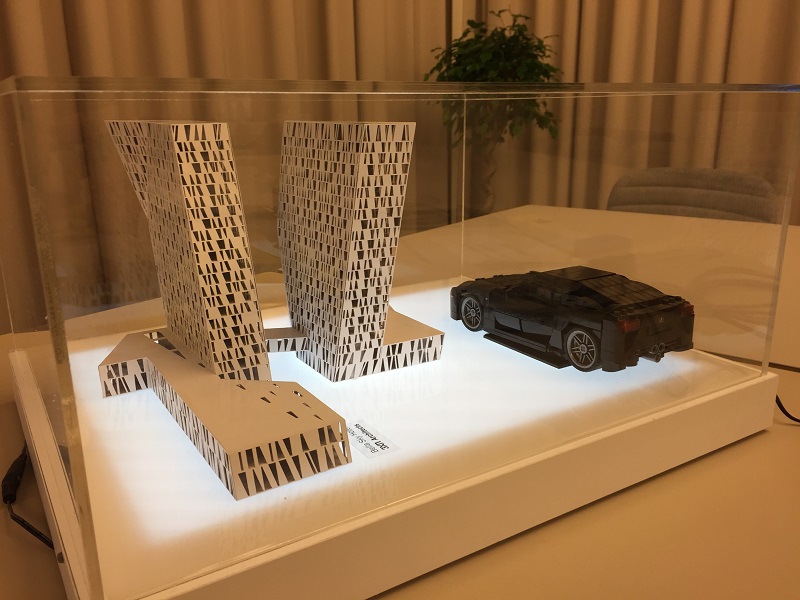 Toyota Motor Europe was responsible for creating the display and model of the hotel - I only did the LEGO model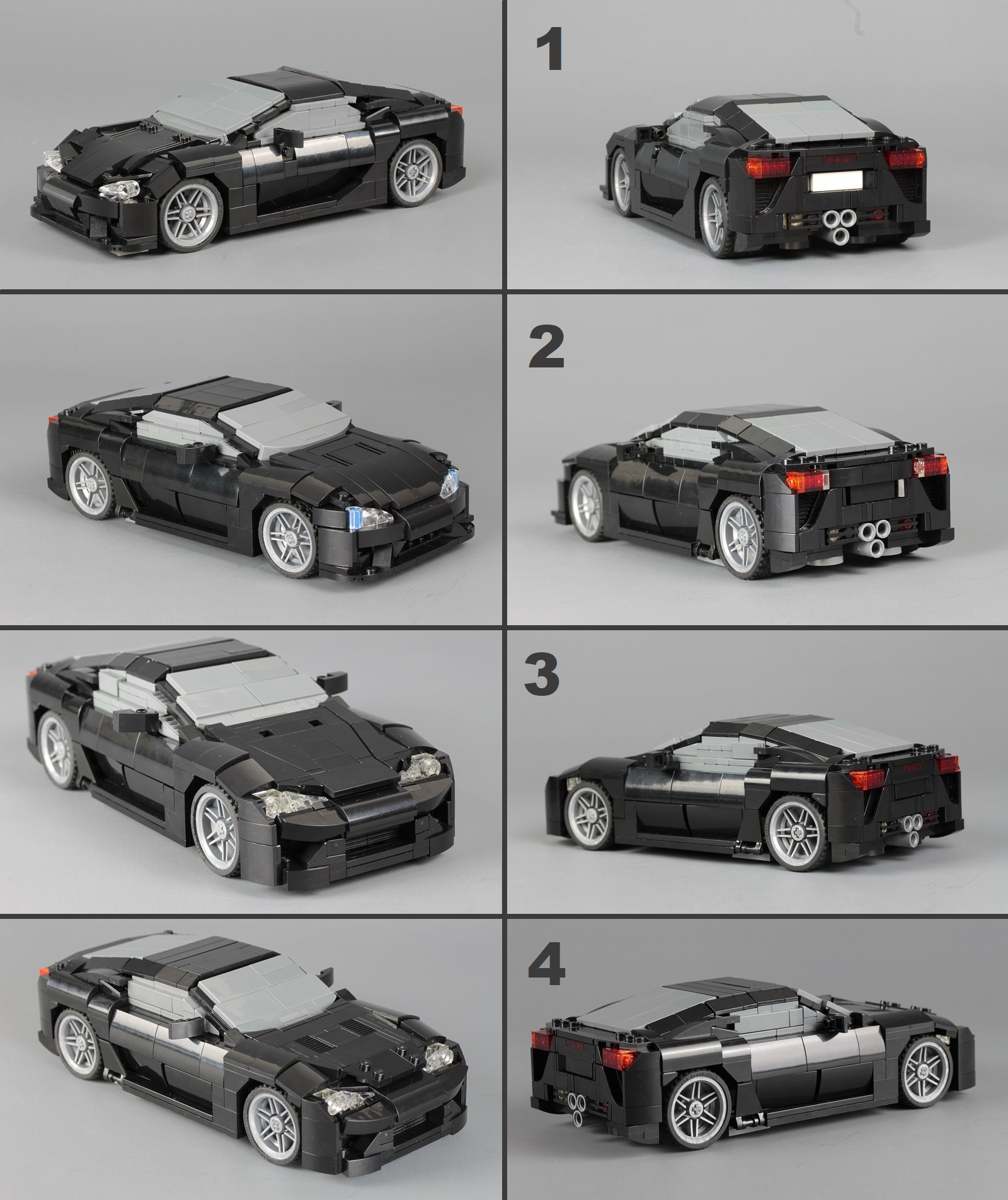 The model went through a series of iterations before arriving at the version seen above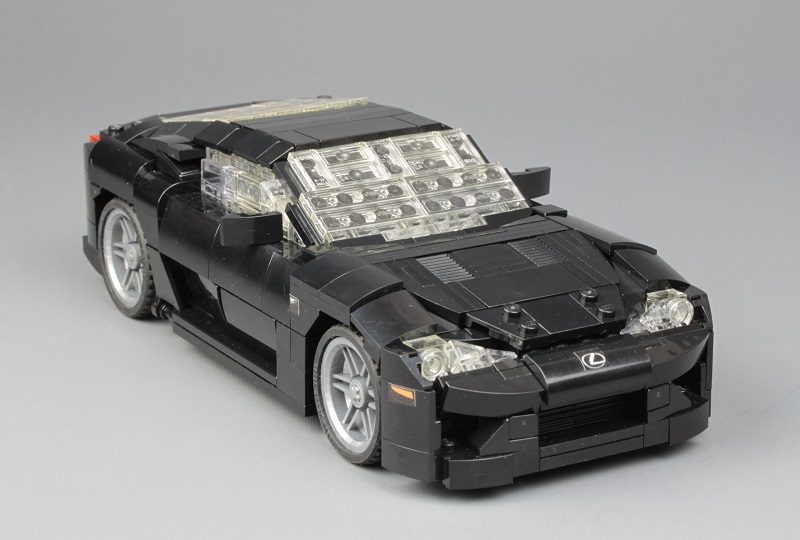 We were discussing the color of the windscreen right up until the day of delivery. Originally we agreed to the dark gray as seen above. The clear version shown here was also on the table at one point.

Griddy was one again used to get the proportions right.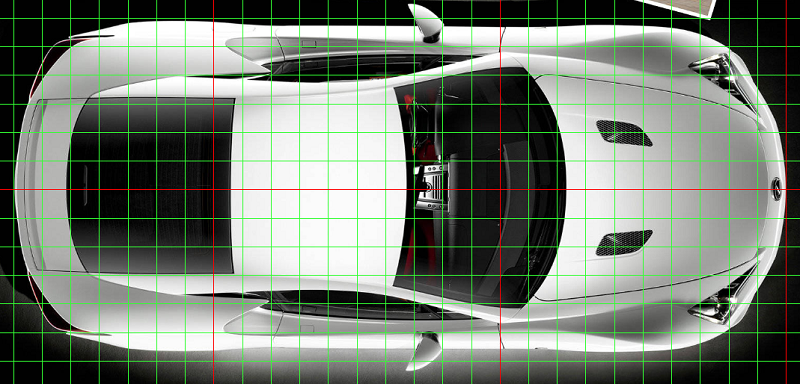 An important design detail is the long hood. This went through several iterations as we were not satisfied with the appearance in earlier versions. The hood must only be 7 studs long at the center. The final model uses a combination of tightly-fitting sections that together create a gentle slope, and thus creates the illusion of a long hood like on the real car.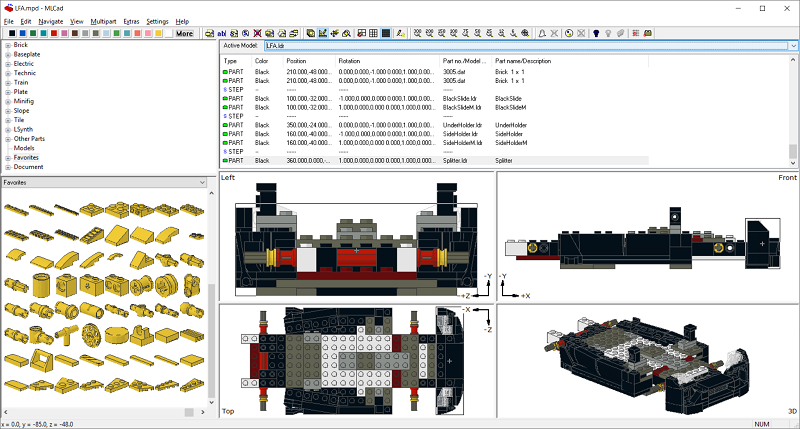 Building instructions were made using MLCad, while the stickers were made using custom software.