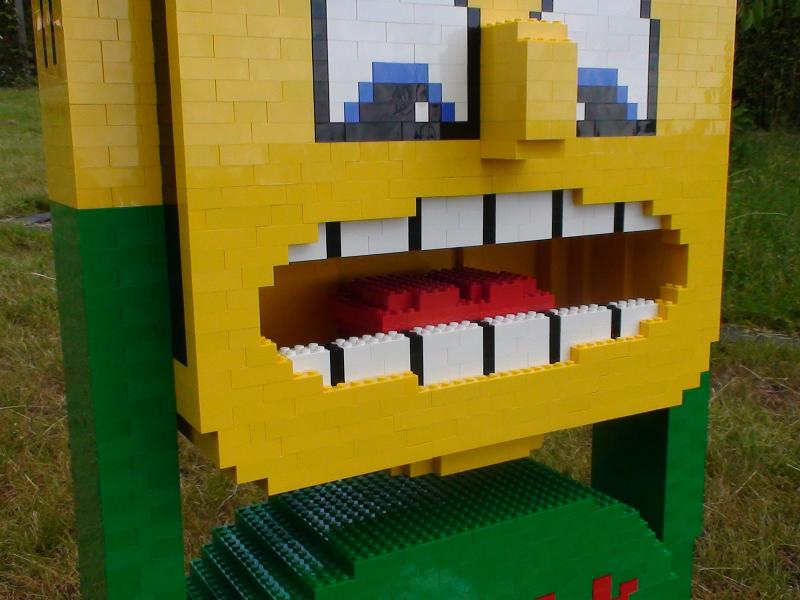 In 2012 Wood Wood held an exhibition called "Brickism". Here the artists HuskMitNavn, DELTA, SoMe and Will Sweeney collaborated with LEGO builders to create pieces of art out of LEGO bricks. I had the honour of working with HuskMitNavn. All the models should be built using basic LEGO bricks and in the classic colours.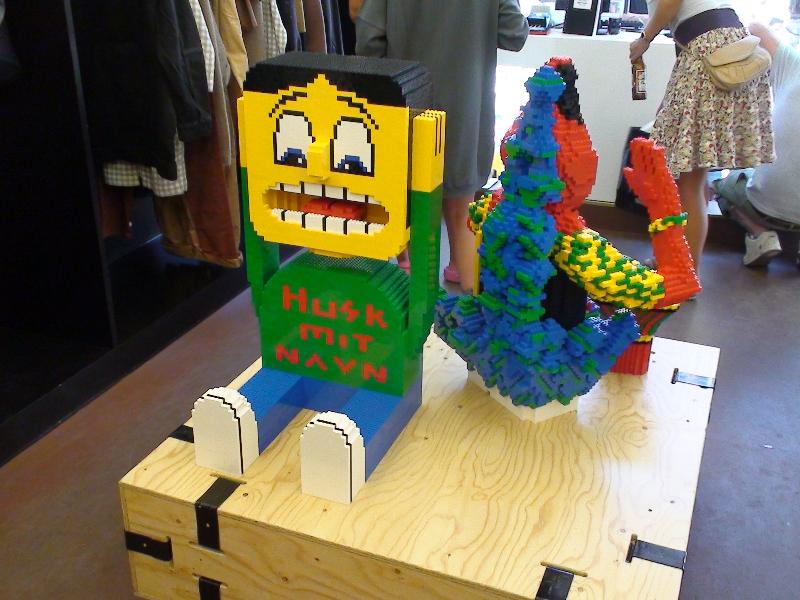 The models were exhibited at Wood Wood in Copenhagen, 2012.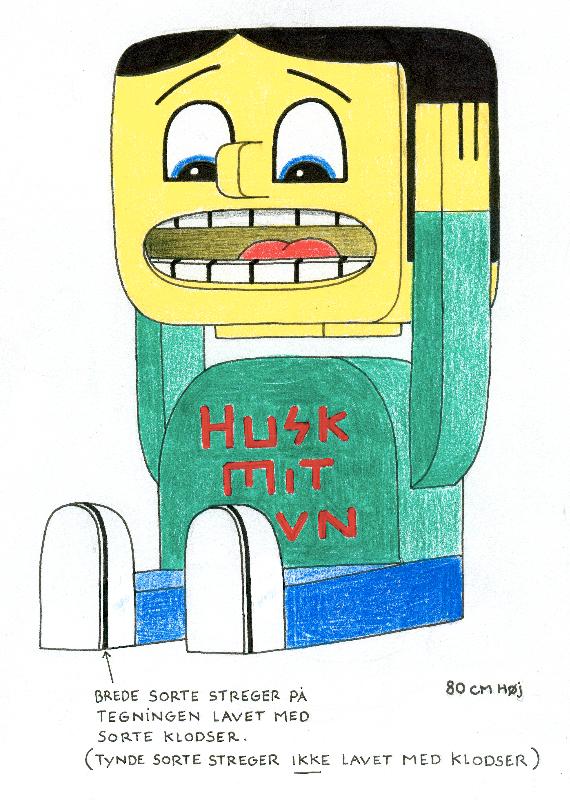 HuskMitNavn had made some design sketches with notes on how he had visualized the model.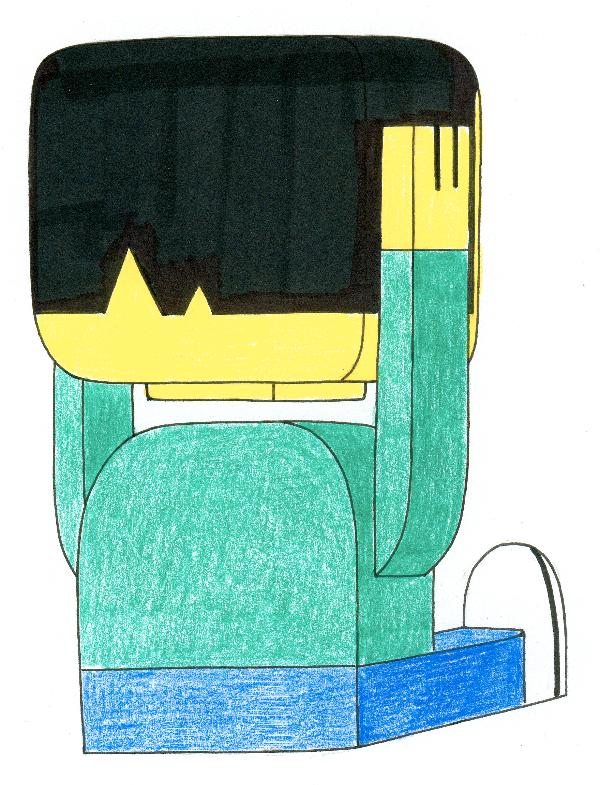 Rear view sketched, showing some details in the hairline.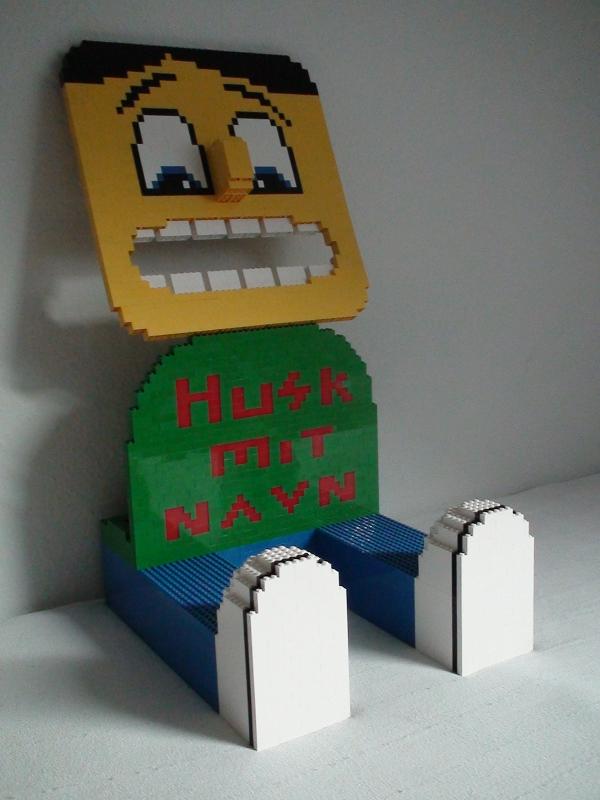 I kept HuskMitNavn updated on my progress of the construction of the model, and he gave me input as to where details should be changed. As an example, he wanted the hair to be symmetrical and not like shown in this initial version.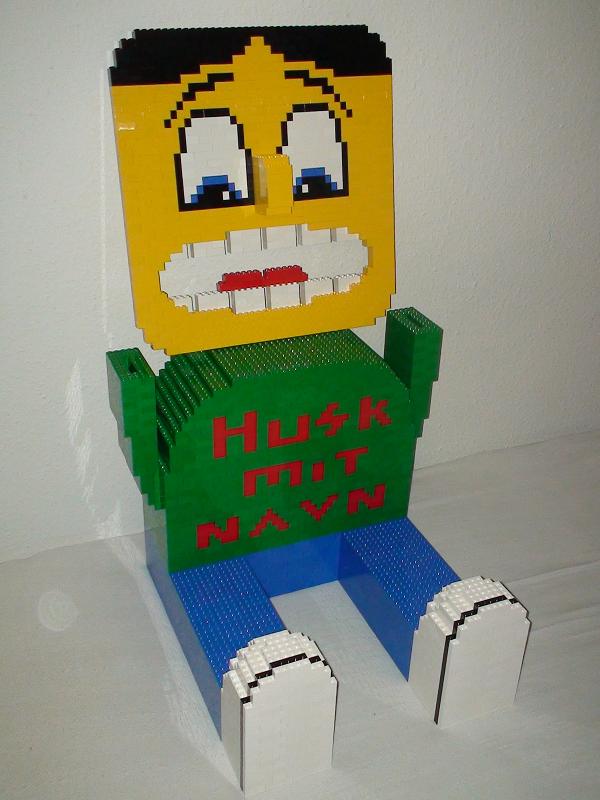 The hair and eyebrows were changed for this second version. A second change to the face was the addition of black stripes between the teeth.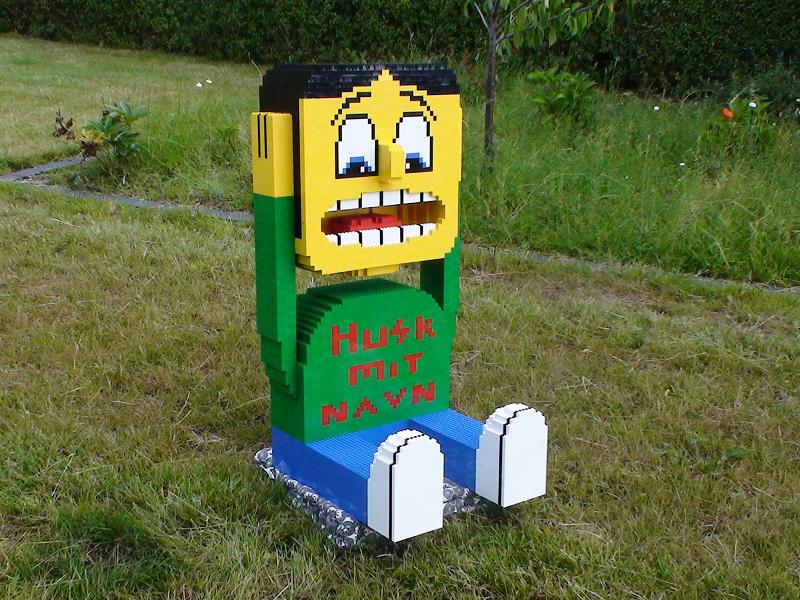 The finished model.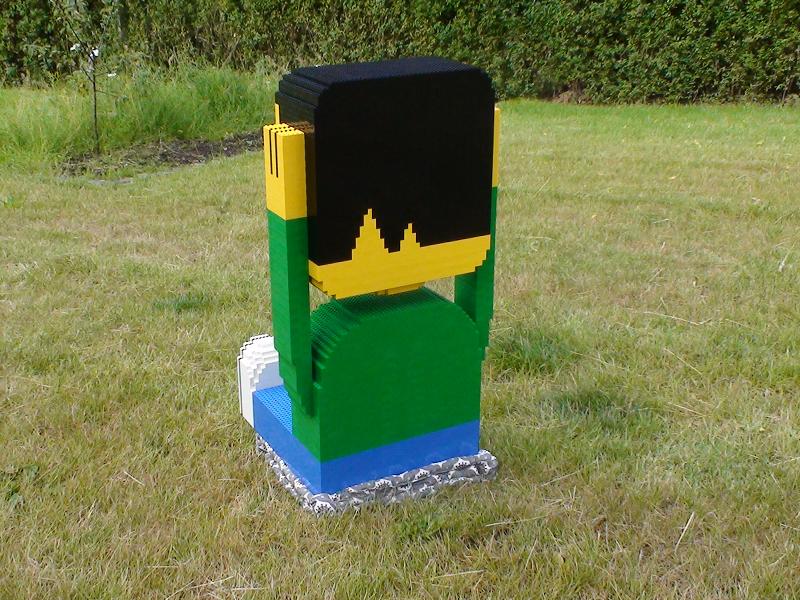 Rear view.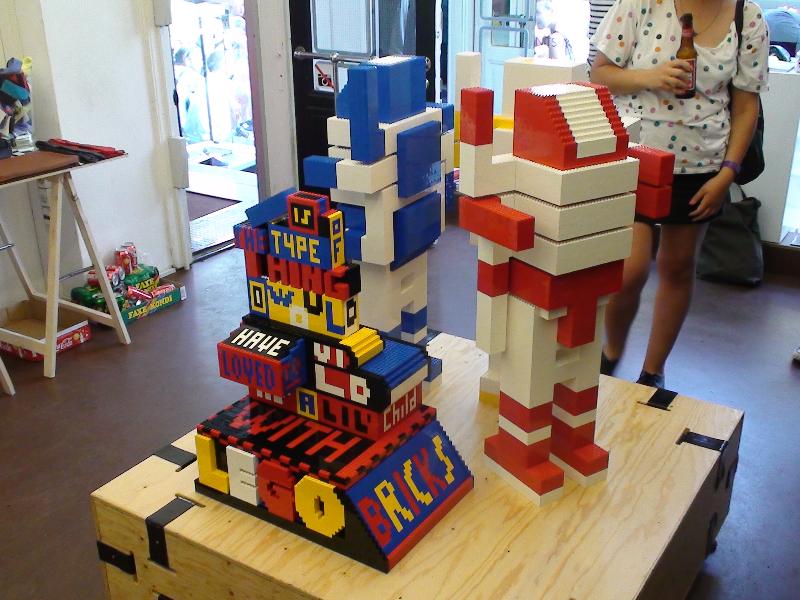 The other models include a family of robots, a "word puzzle"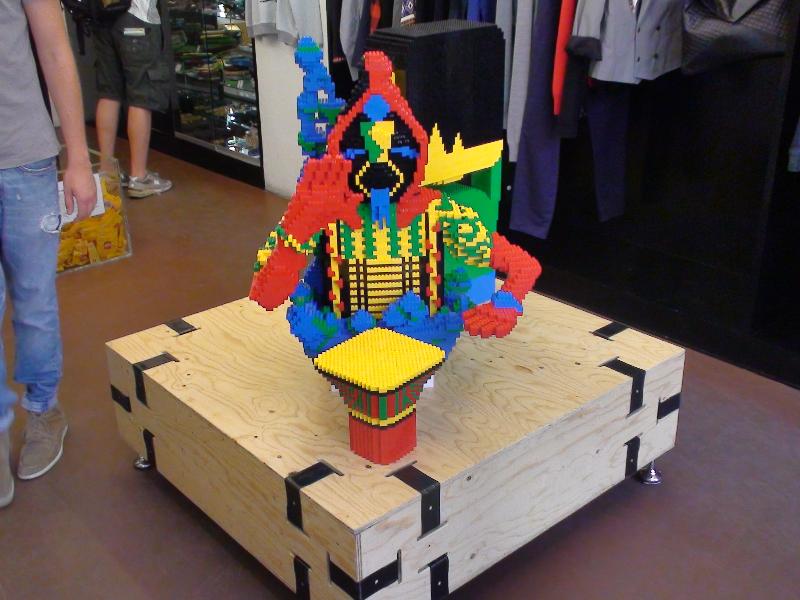 and this drummer.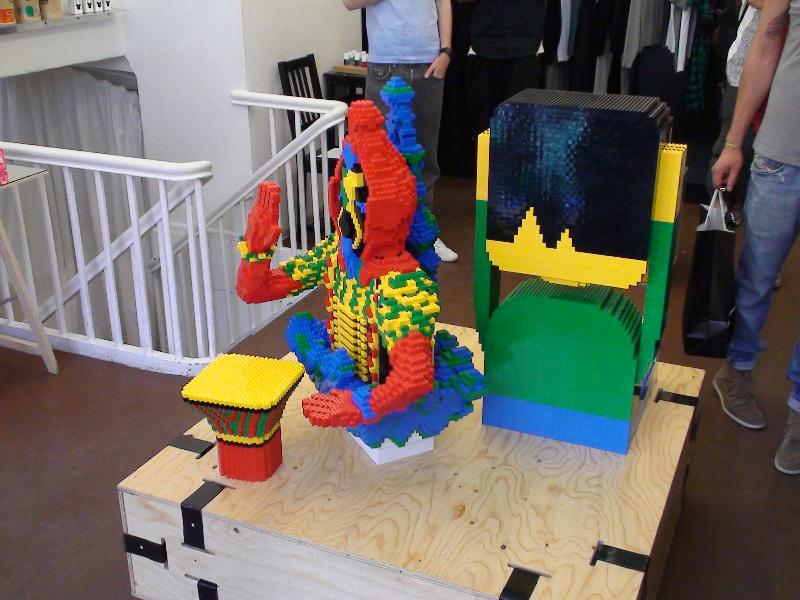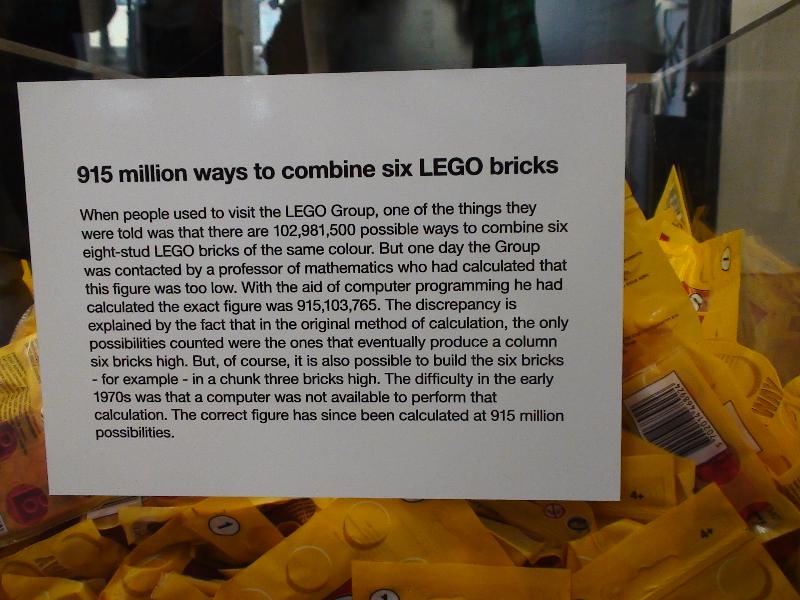 For trivia, the "over 915 million" story was displayed on a box with polybags - each containing six red bricks. I would like to find more combinations than these 915 million, but that is a rather large project.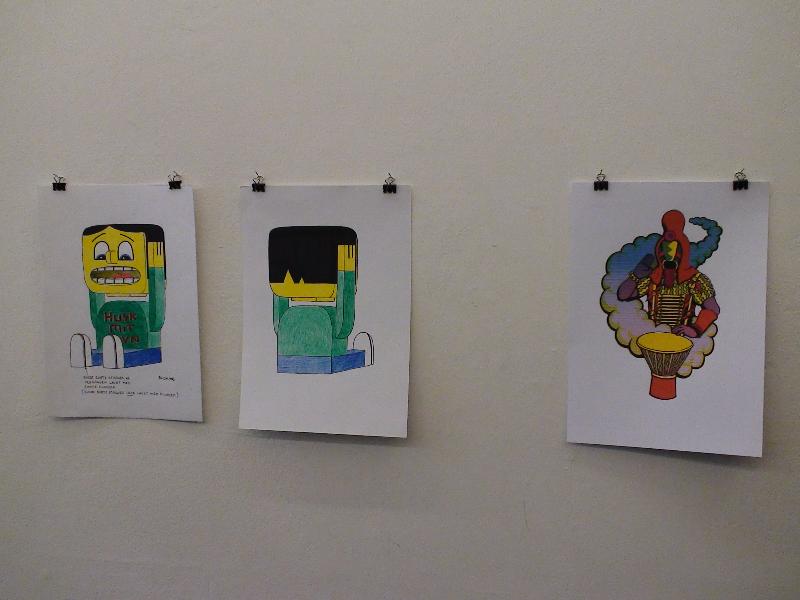 The design sketches were also shown at the exhibition.