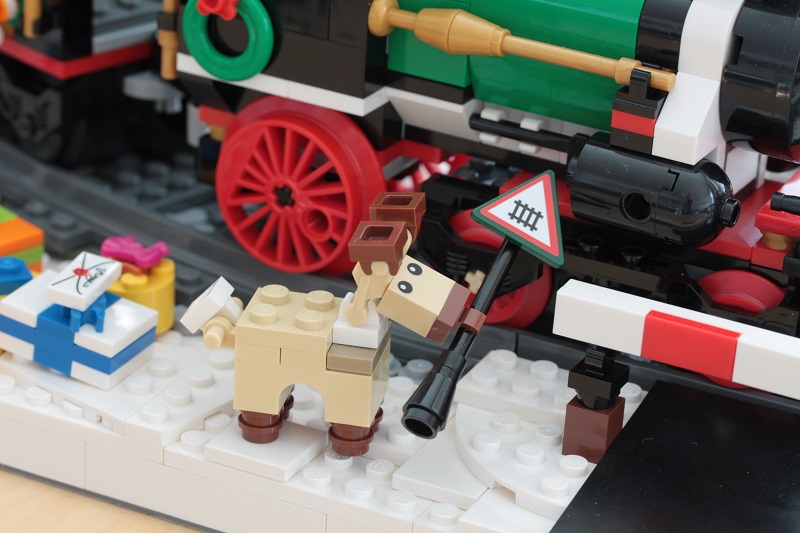 It is a tradition to display the "Winter Village" set of the year in the lobby of Hotel Legoland in Billund. In 2017 I had the honour of creating the display. On this page I will show some of the stories that were hidden in this model.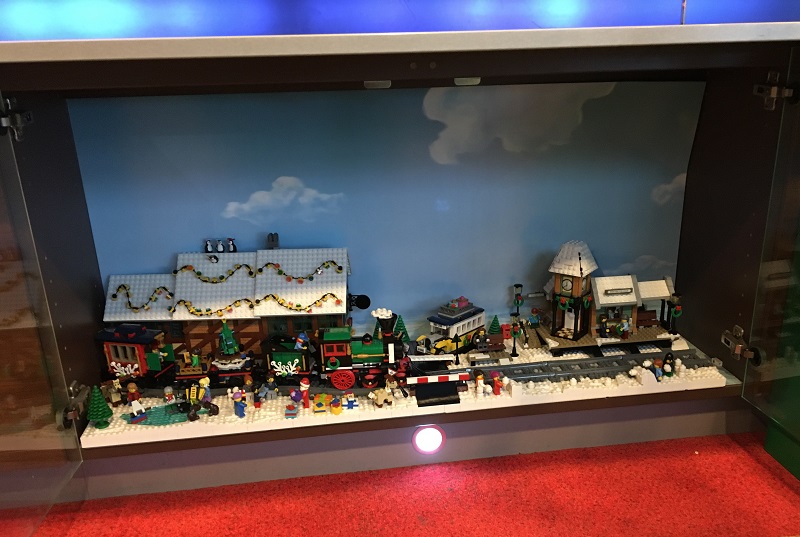 The displayed model in Hotel Legoland.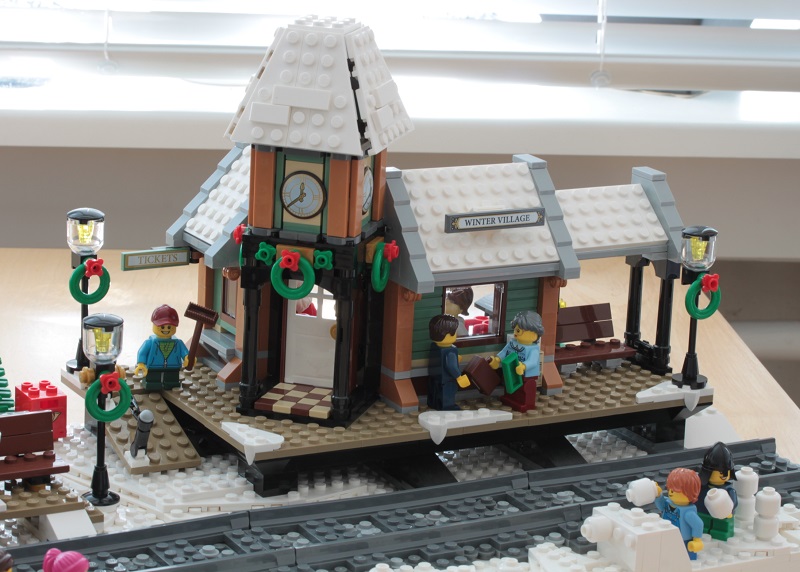 The display was based on the 10259 Winter Village Station.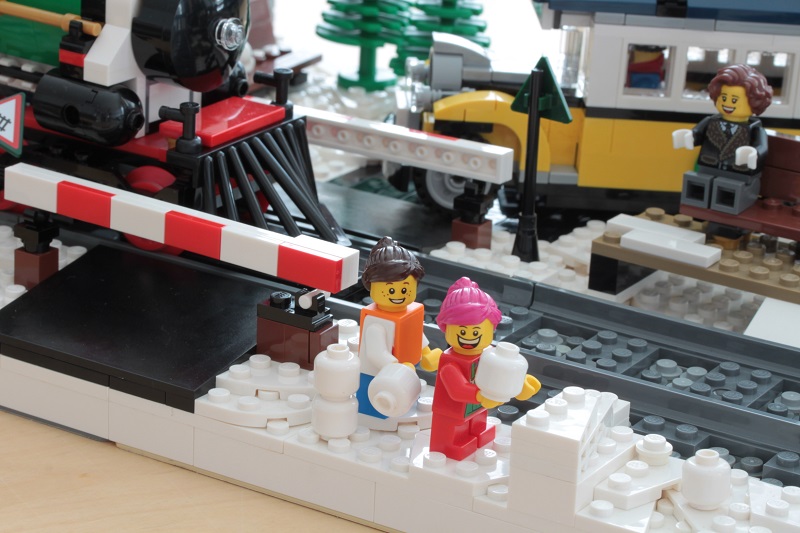 Children were having a snowball fight.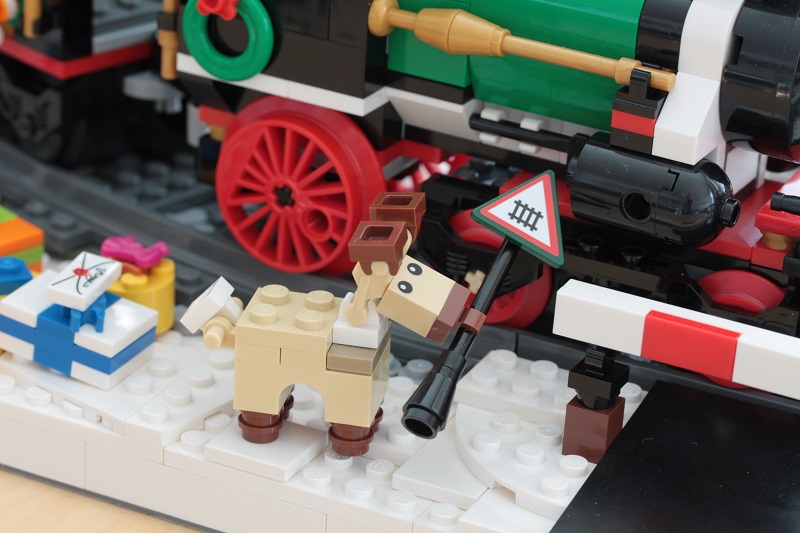 One of the reindeer was hungry.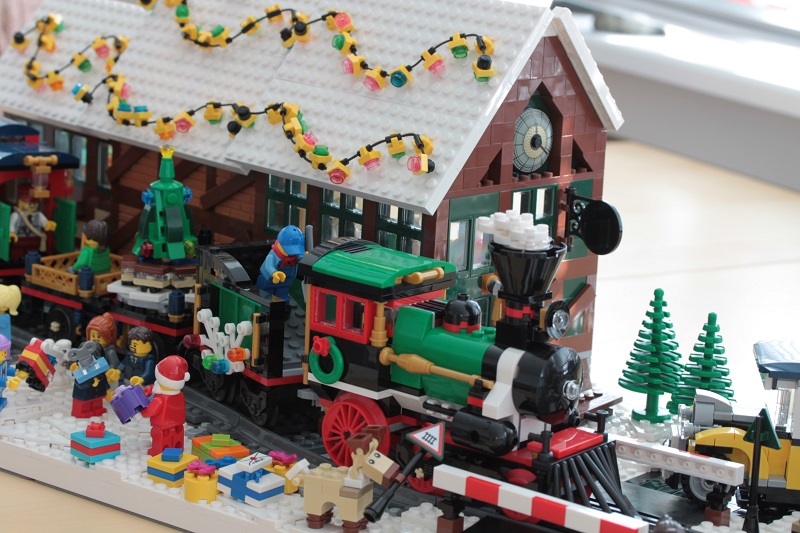 The train from the previous year was also present.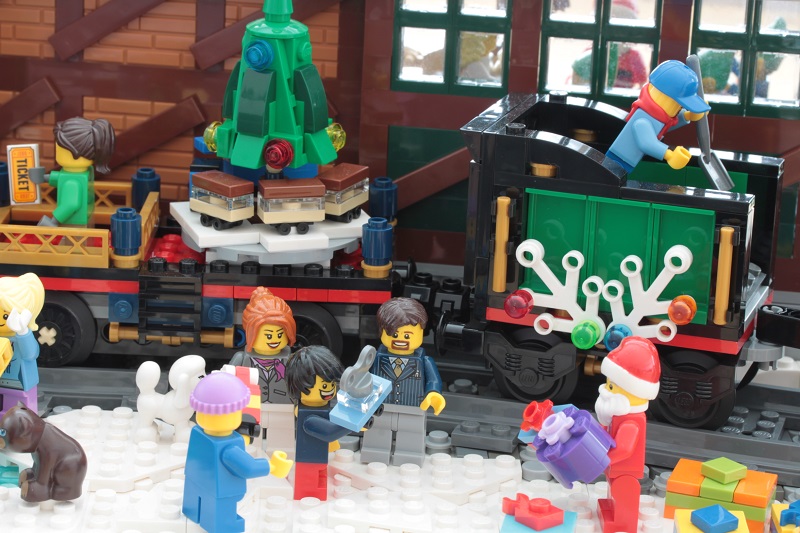 Santa is handing out gifts.
Many of the toys could be used on the frozen pond.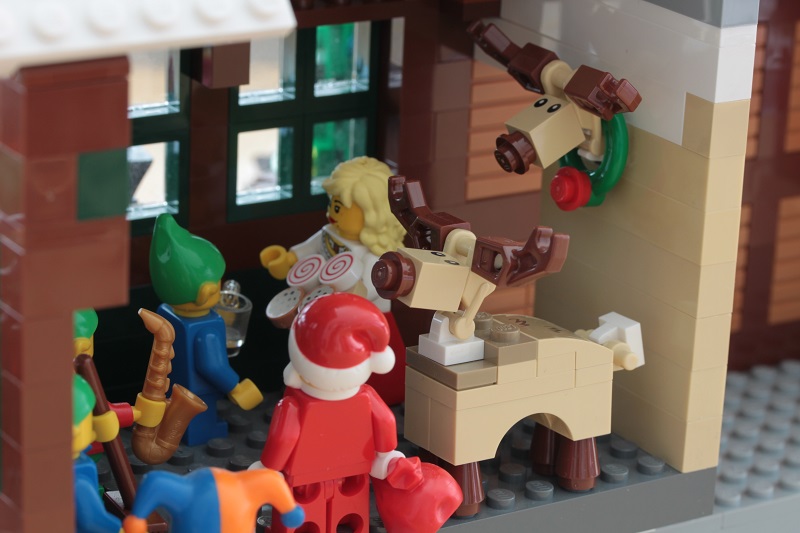 Inside of the workshop, the elves were given cookies.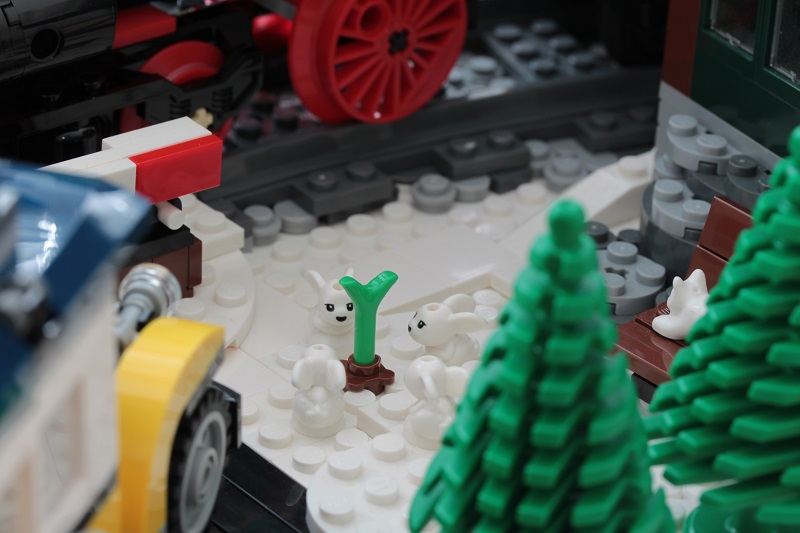 Bunnies were gathered around the remaining carrot.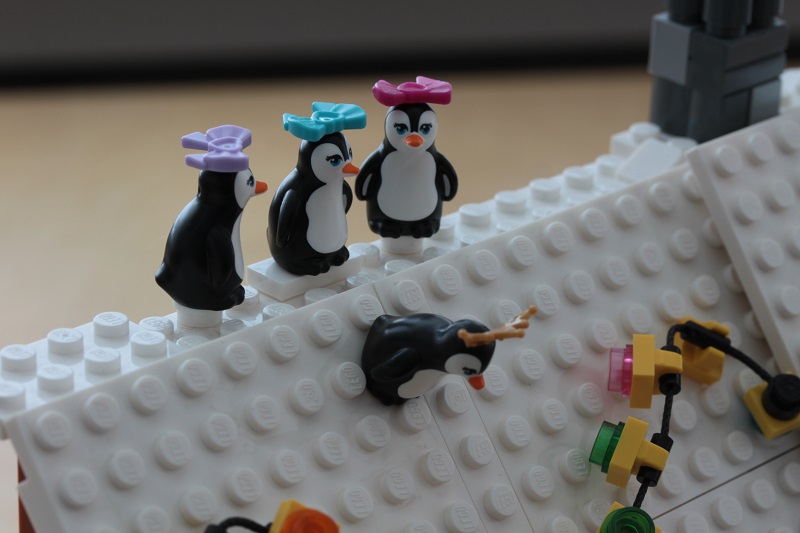 And penguins were having fun on the roof.