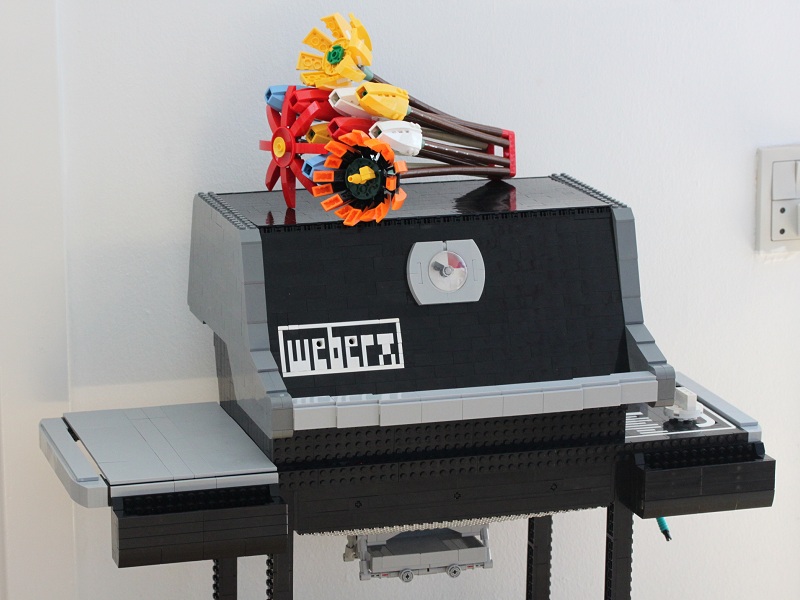 This is a Weber Spirit Gas Grill made as an anniversary gift for an employee at LEGO.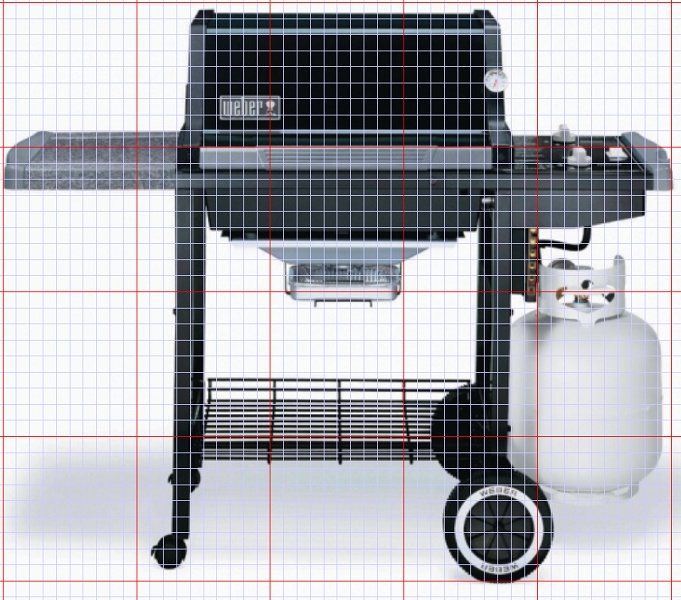 I used Griddy to get the correct proportions in the model.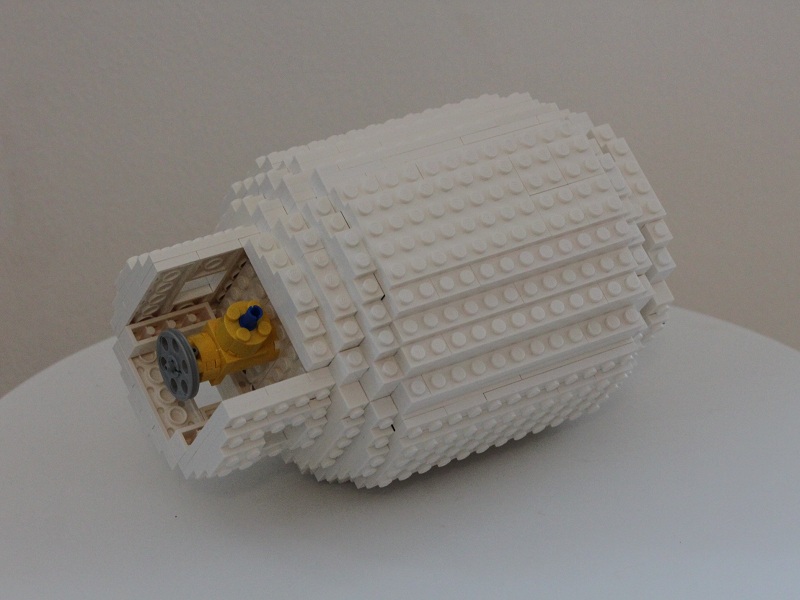 While Brick Shaper was used to design the gas canister.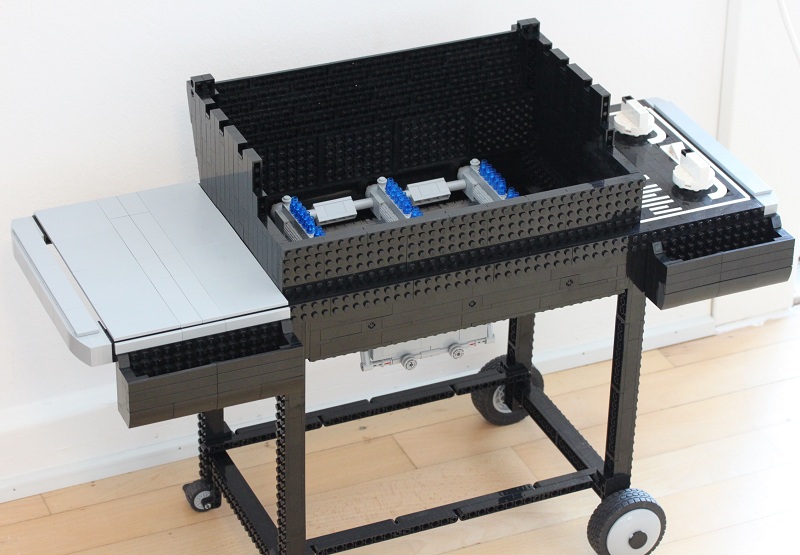 In total it took around 3 weeks to design and assemble this model. Here it is seen before the lid, basket and other details were built.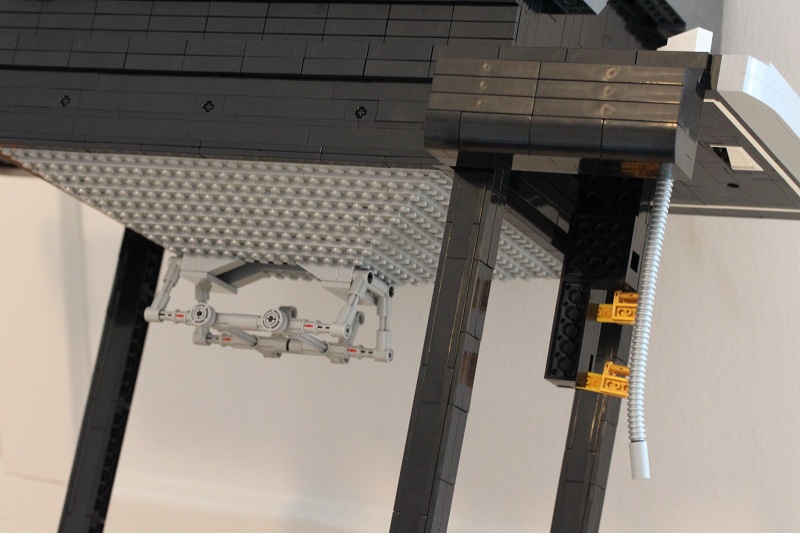 I have tried to include all details as realistically as possible. As an example, the model includes a removable fat trap.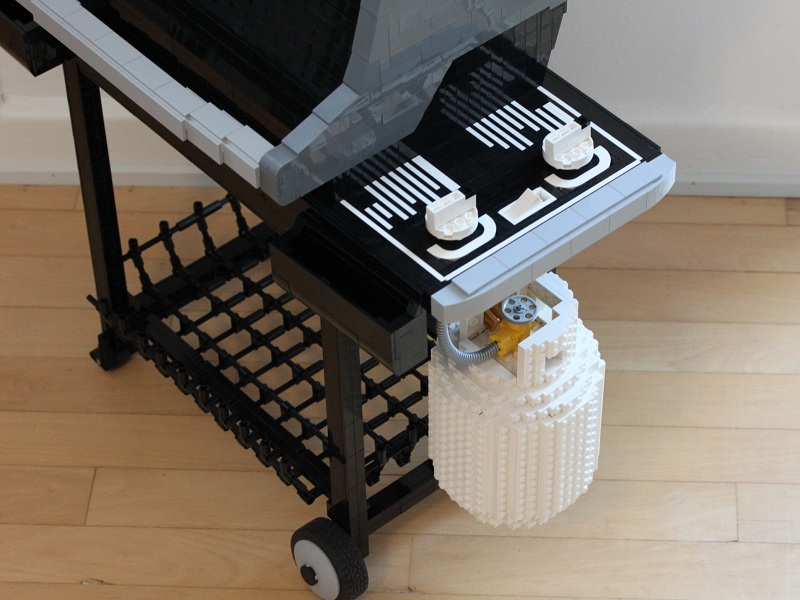 I also try to avoid using stickers, and instead rely on using LEGO pieces in new ways in order to mimic the writing on the real grille. The on/off-switch and buttons all move.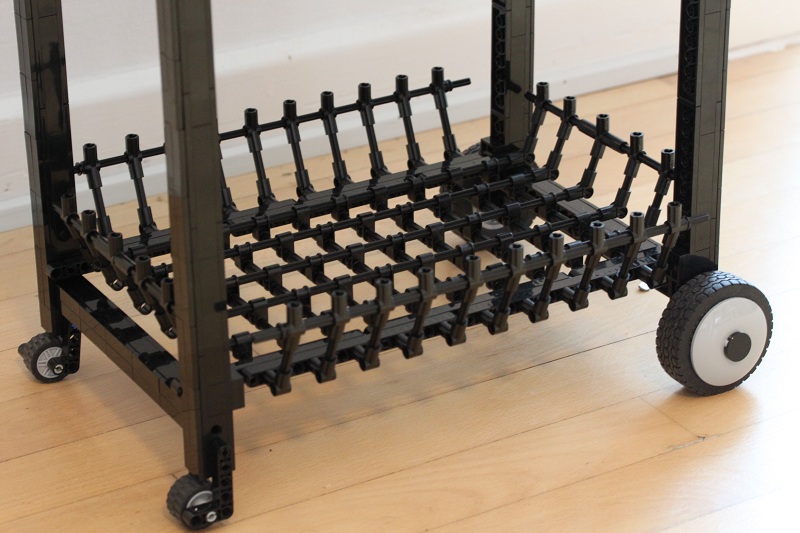 Underneath there is a big basket constructed from Technic, and wheels in a realistic design.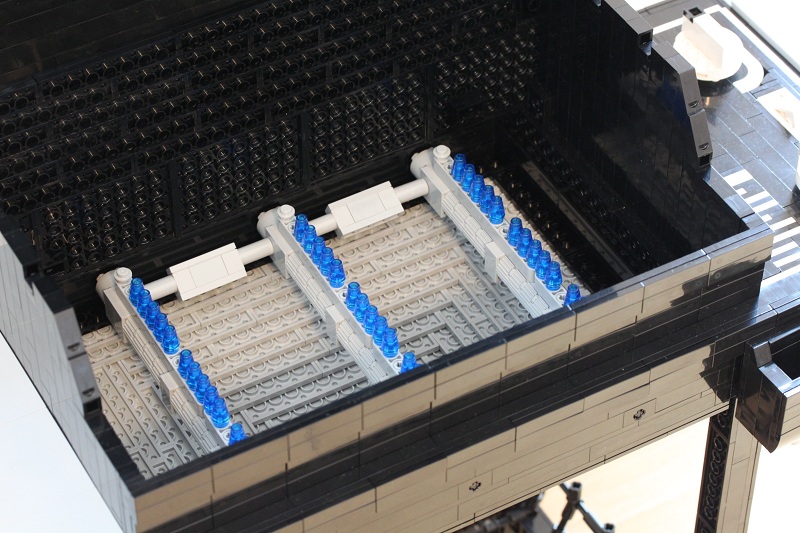 The flames always burn inside of the grille.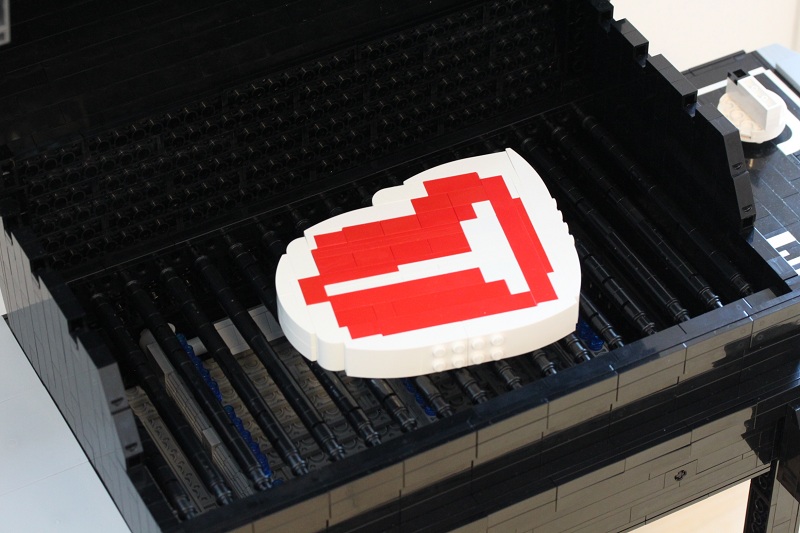 And I have added a bonus model in the shape of a T-bone steak.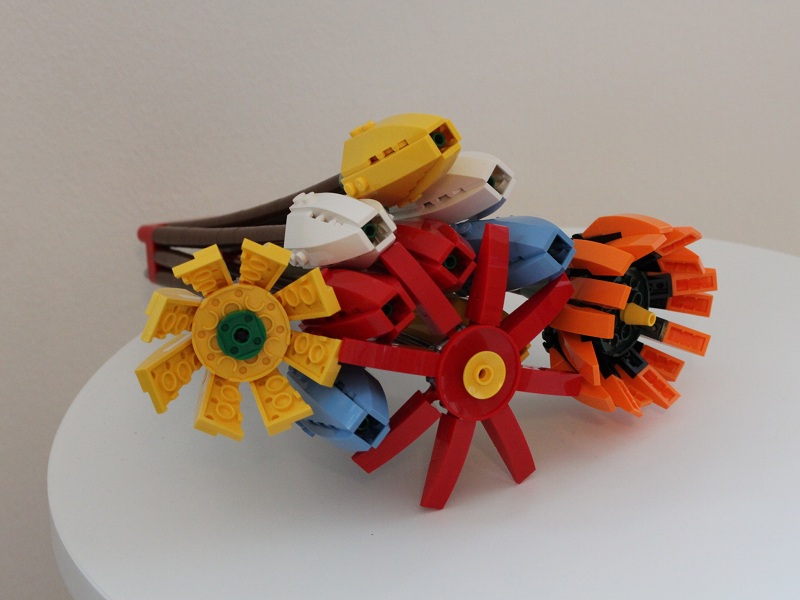 Before delivery, the client also asked for a bouquet of flowers, so these were built.