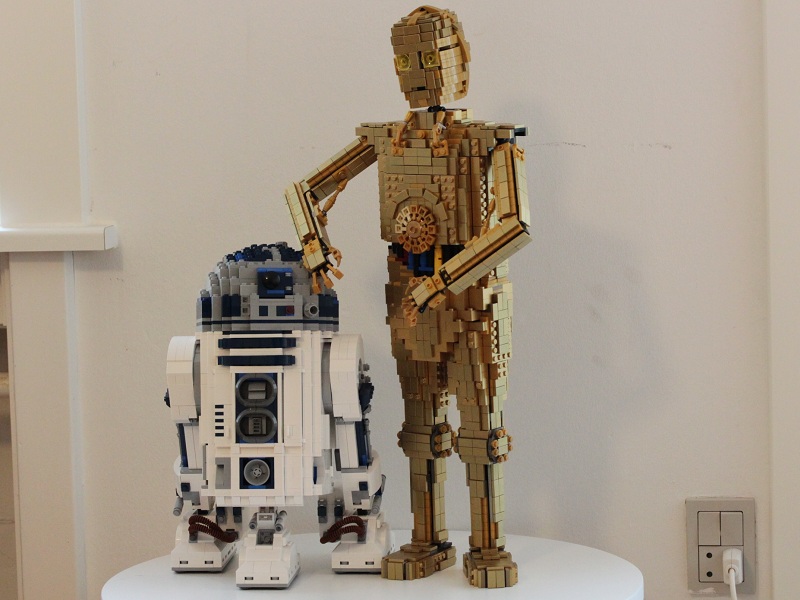 This is an Ultimate Collector Series (UCS) C3PO from Star Wars and mainly built using golden LEGO bricks. It is in the same scale as the UCS R2D2 from LEGO (Set number 10225).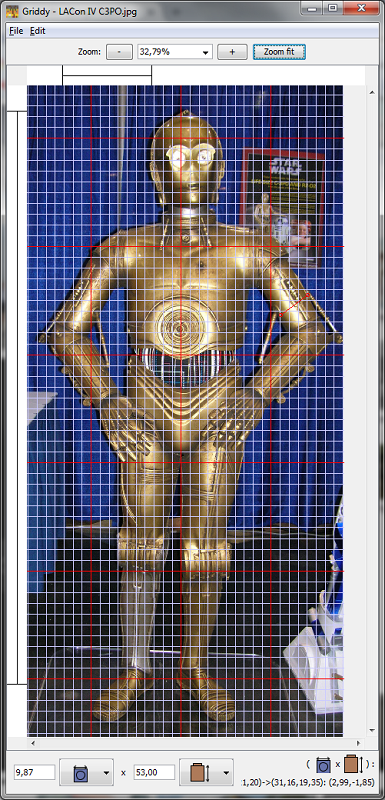 Griddy was used to ensure the correct proportions of the model.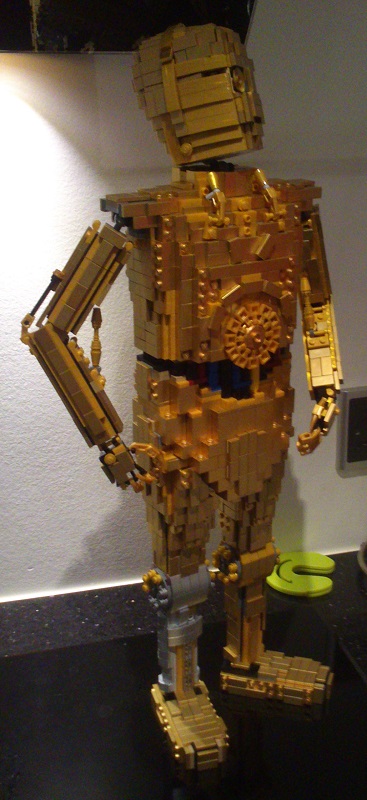 I do not have good pictures of the final version, as the chrome parts for the right leg were first added when the model was delivered.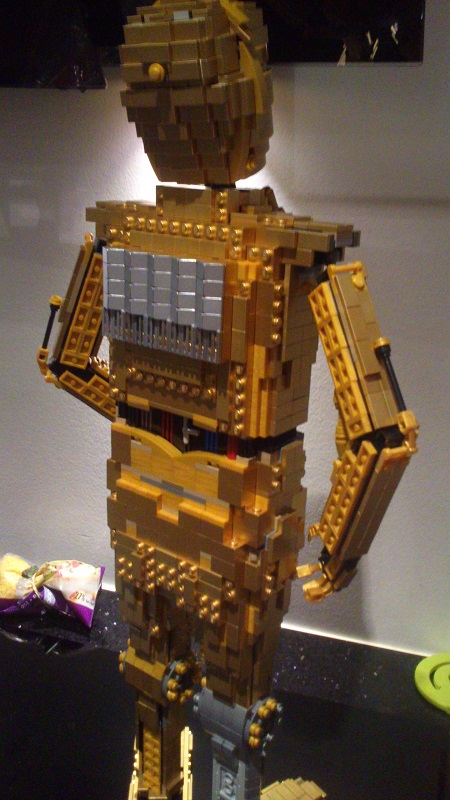 The model is completely decorated in gold and chrome.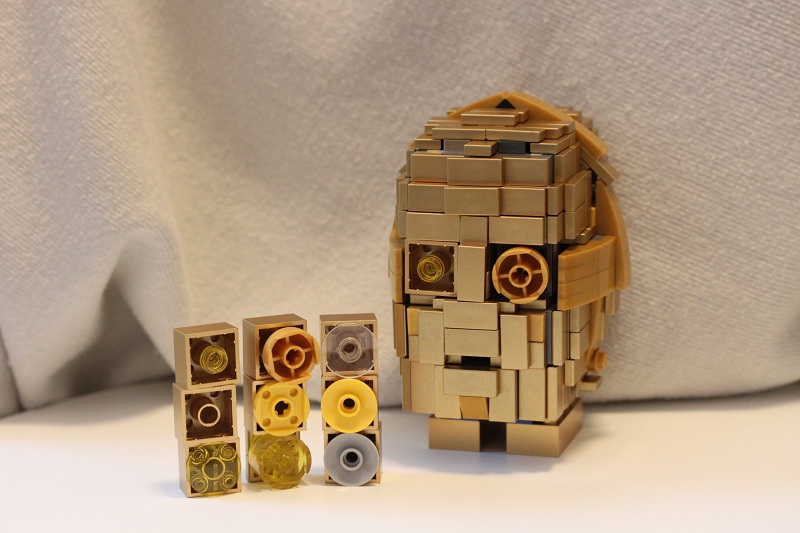 Many building techniques were evaluated for the eyes.