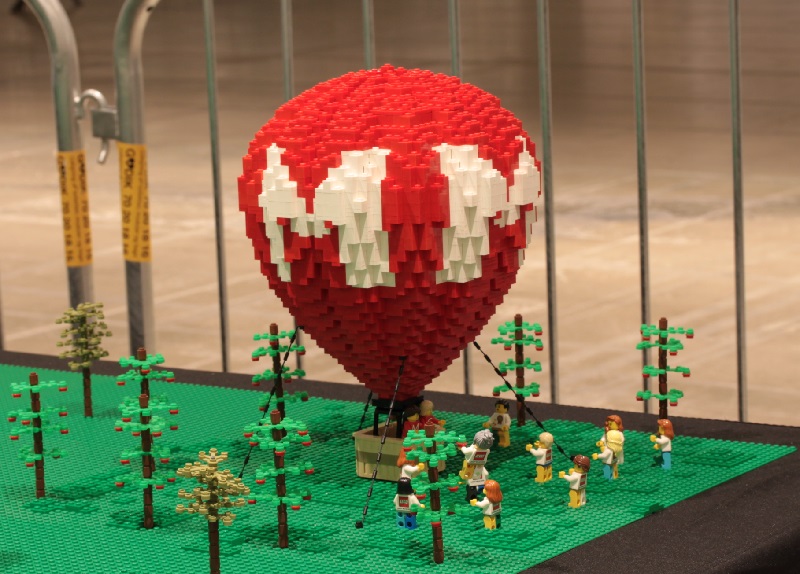 This model was in commemoration of Marianne, a lady who had worked with LEGO World in Copenhagen for many years, and passed away at the end of LEGO World 2017. I only did the design of the balloon - not the actual construction.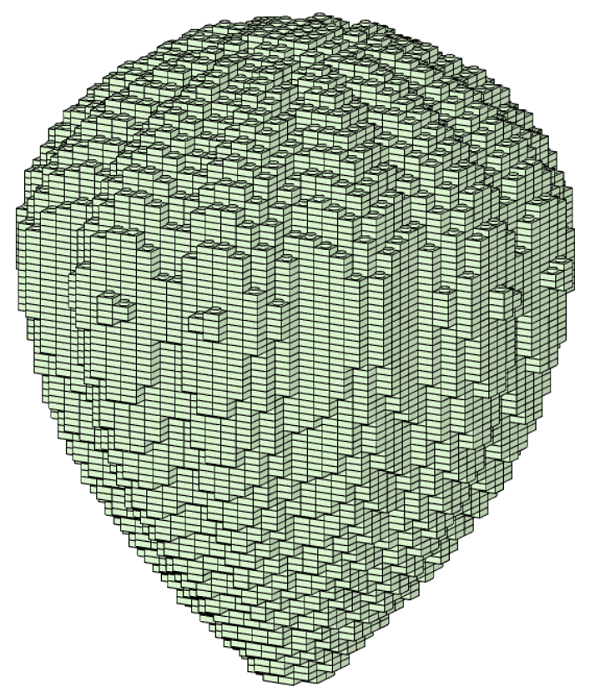 The initial ask was for a design of diameter of either 32 or 64 studs. This is the design with a diameter of 32 studs.
And this was for the larger design with a diameter of 64 studs.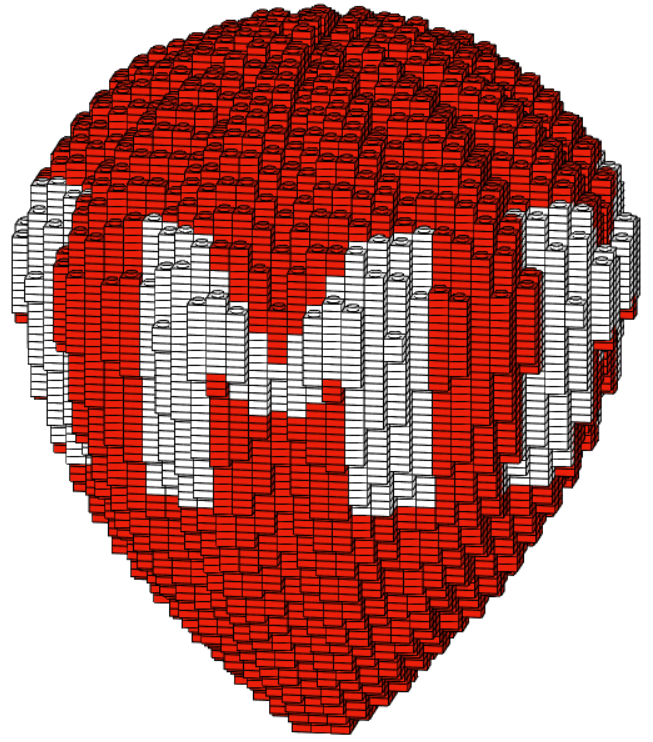 For the final design, the 32 stud version was selected, and I made BrickShaper include the letter "M" into the design.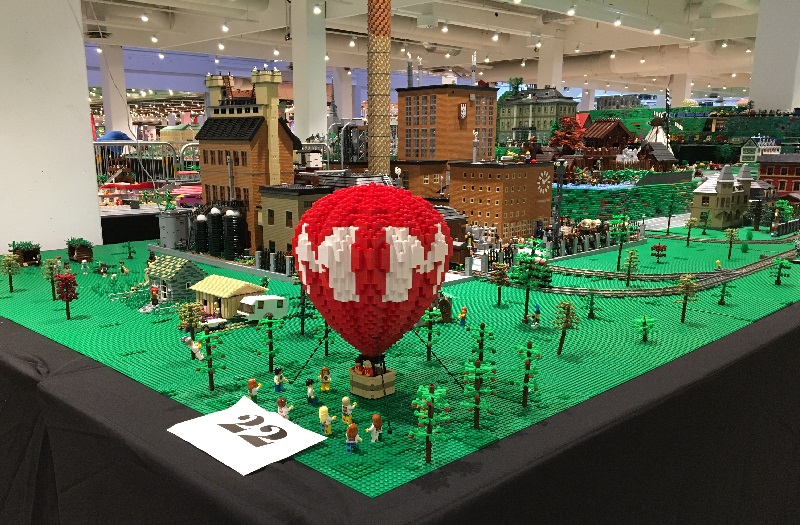 The model on display at LEGO World, Copenhagen, 2018.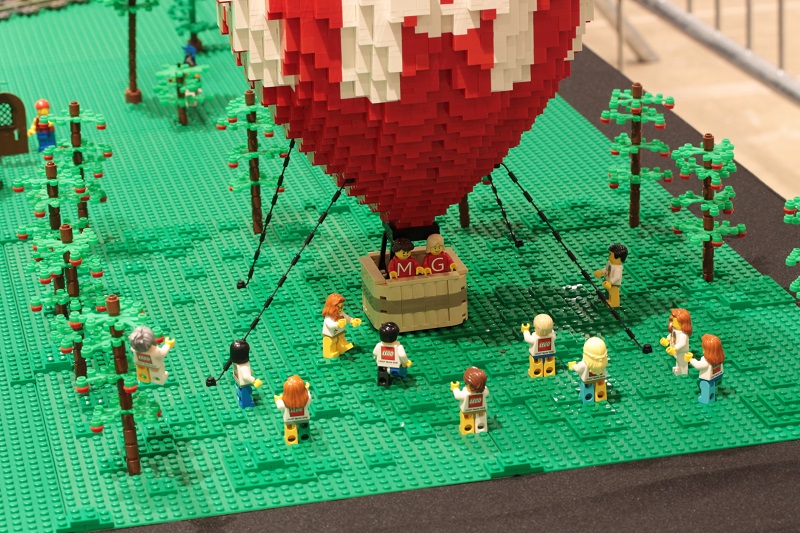 A Minifig of Marianne was standing in the basket of the balloon.