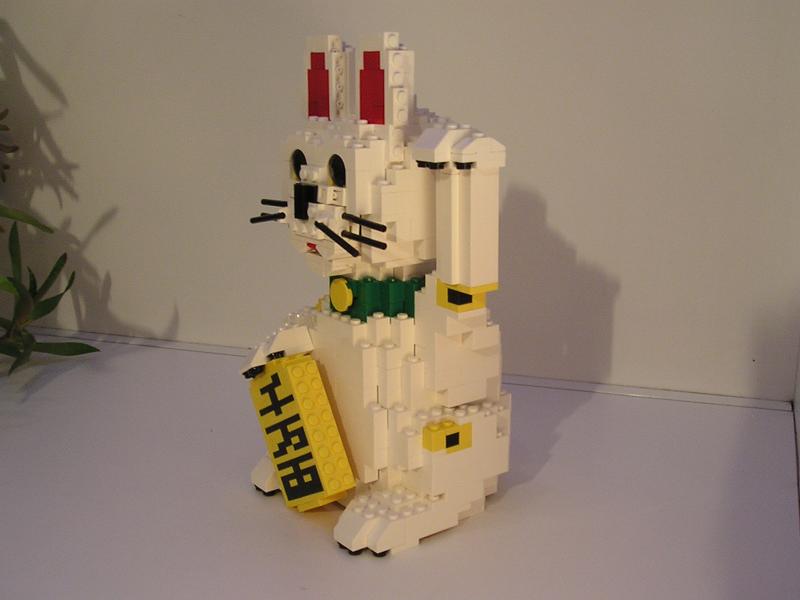 At the finals for First LEGO League in 2008, the presenter of the competition asked me to build a "Japanese lucky cat", since his girlfriend loved this kind of stuff.
I spend the evening building this model and brought it to the competition the day after.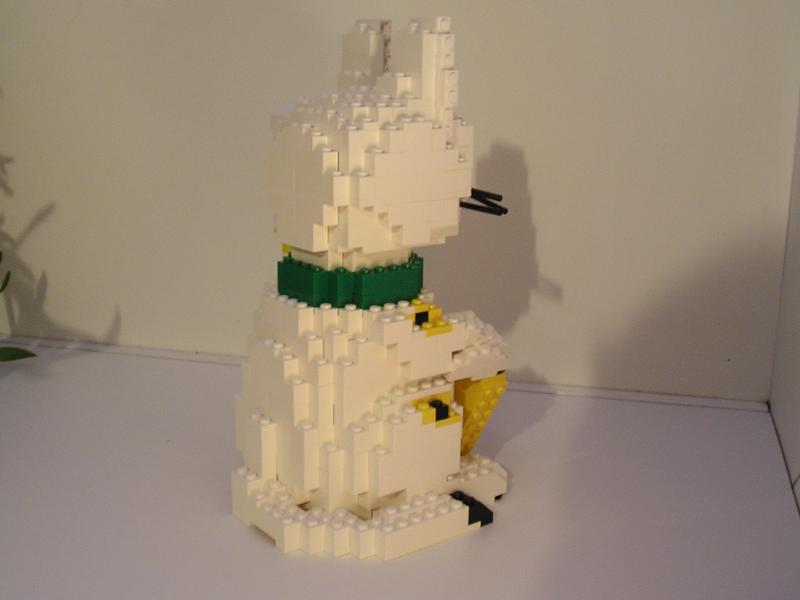 The model is sculpted by hand, and the first time I tried building a cat.