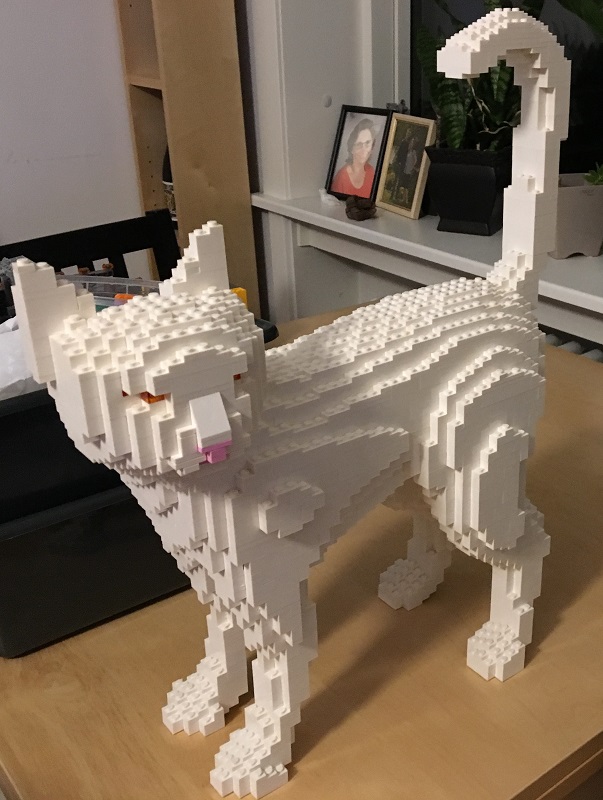 It happens that model builders run out of time and I am asked to step in. This white cat was supposed to be a copy of a black version, and I helped build the model.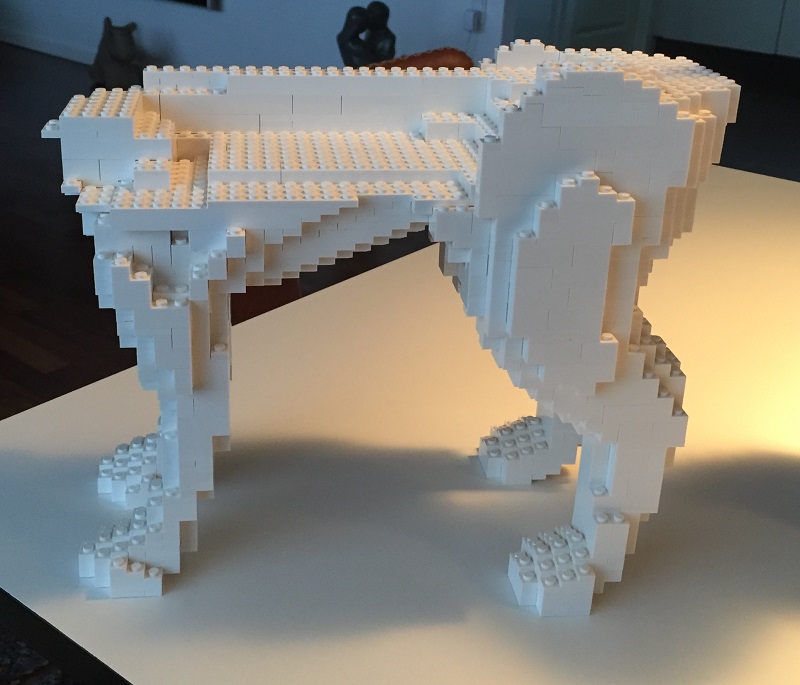 This was the state of the model before I lent a helping hand.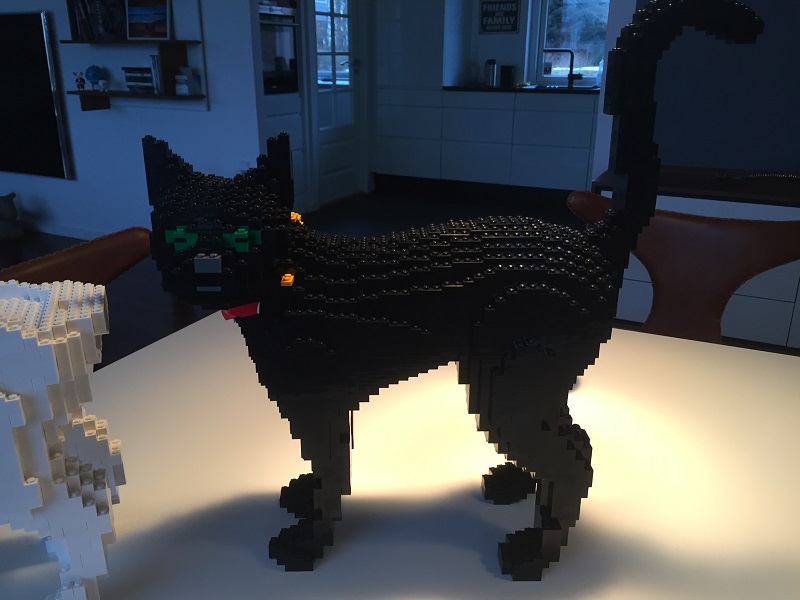 And this is the black cat that had to be copied. Only the face of the cat had to be redesigned. This was done by the model designer.