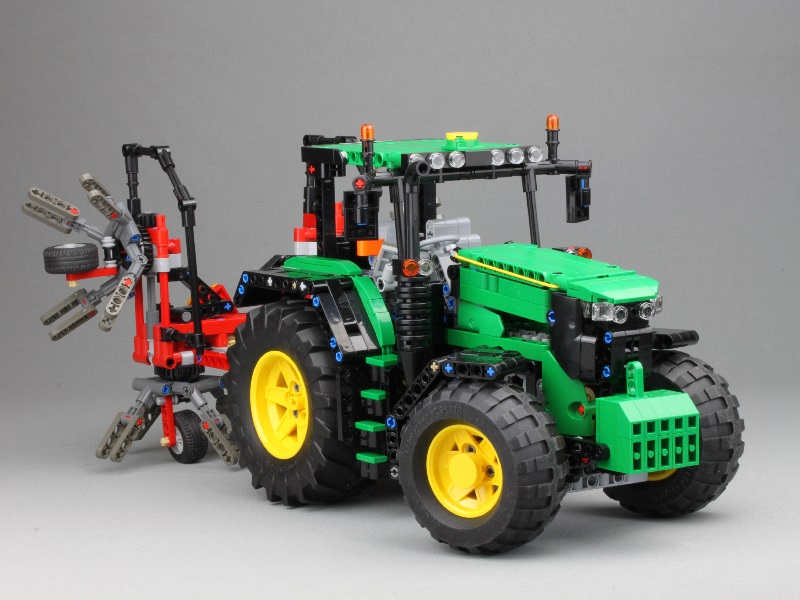 This model was commissioned for a birthday gift. The client ended up liking it so much, that a second model was ordered. The model is a scale model of a John Deere 6130R tractor. It has 3 implements, steering and the power take-off (PTO) can be controlled using the lever in the cabin.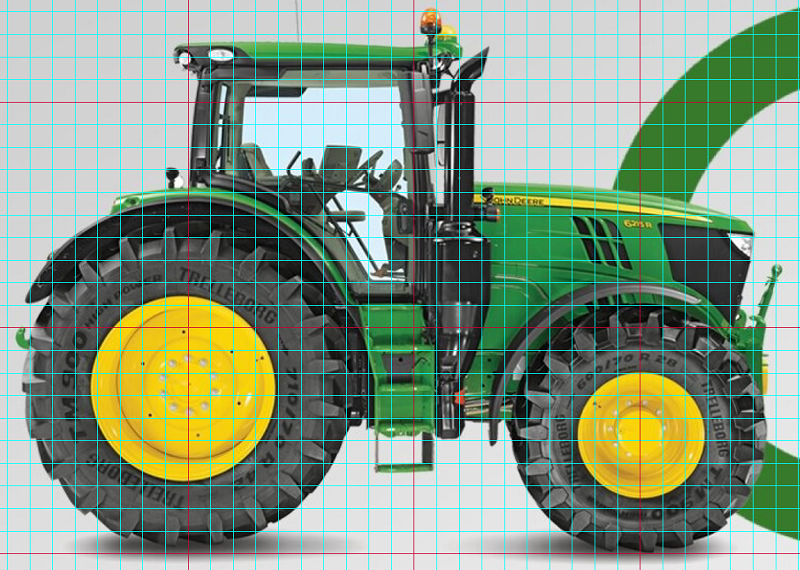 Griddy was used to ensure correct proportions of the scale model.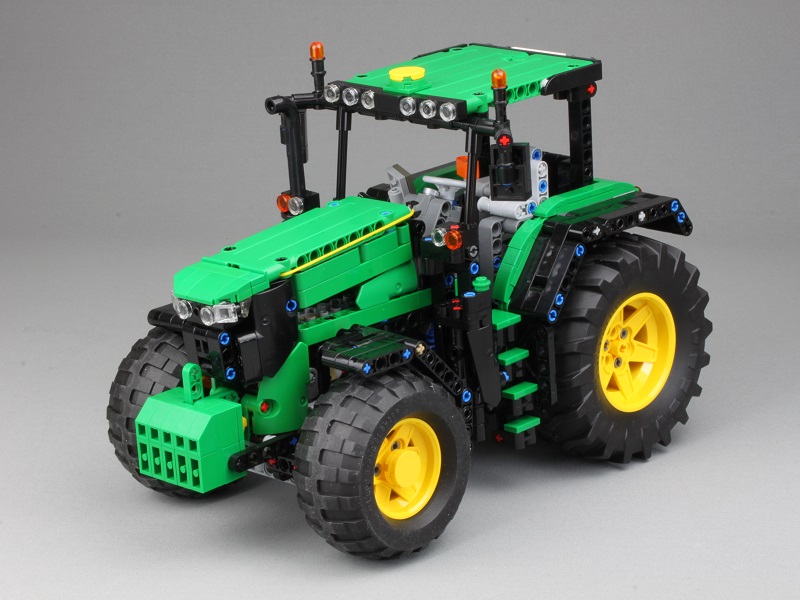 The tractor itself has many details, such as the fuel tank, mud guards, stairs to the cabin and a correct setup of lights.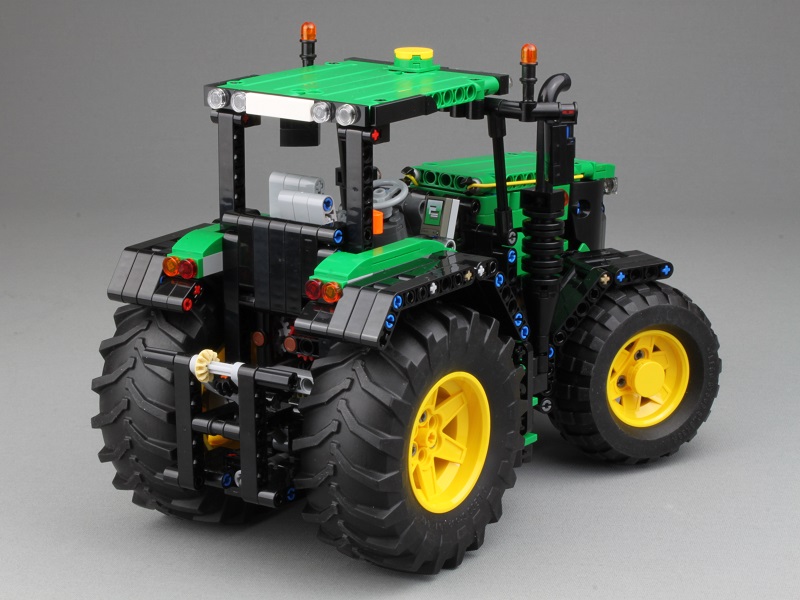 The rear PTO is of the same style as on the LEGO Technic Claas Xerion tractor (set number 42054), allowing all implements from that model to also be used on the John Deere tractor.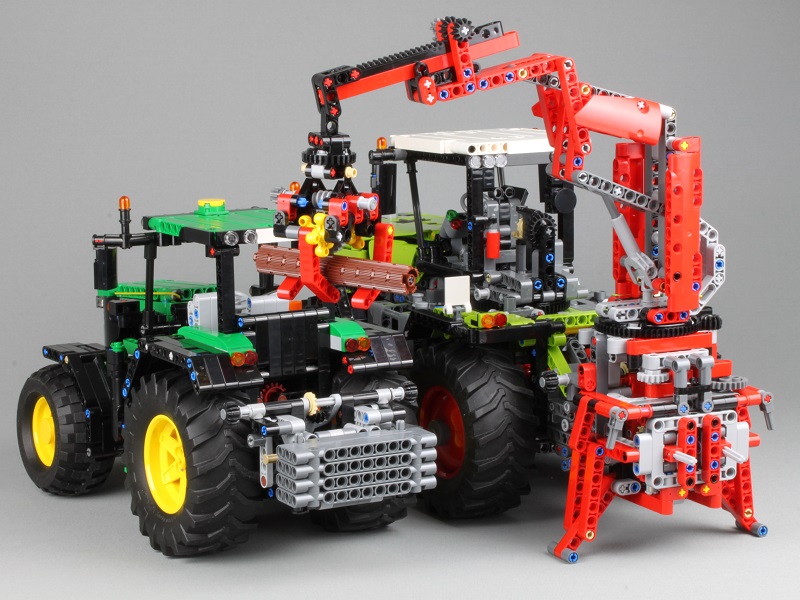 Here the two models are shown side-by-side.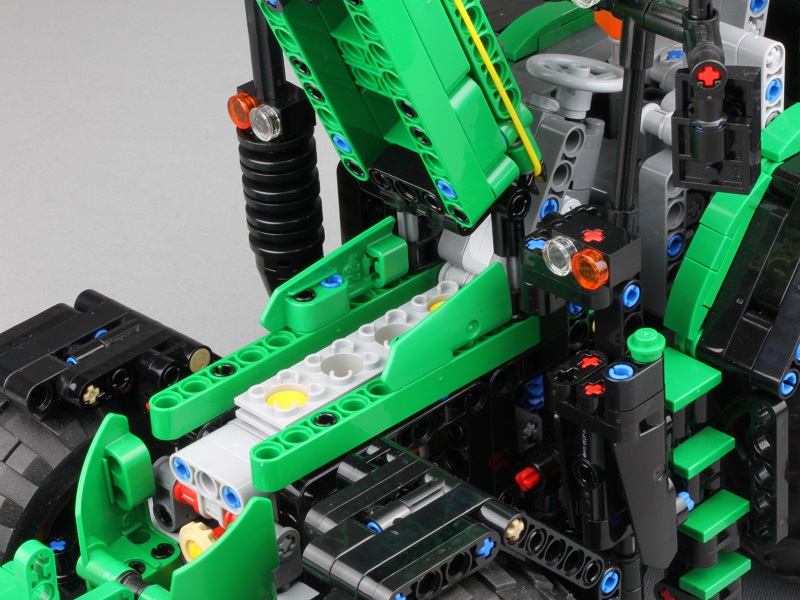 The hood opens, revealing an inline-4 engine where the pistons are moving realistically. For unknown reasons, LEGO insists on having incorrect piston movement in all of their inline-4 Technic engines, so I always make a point out of showing the proper layout.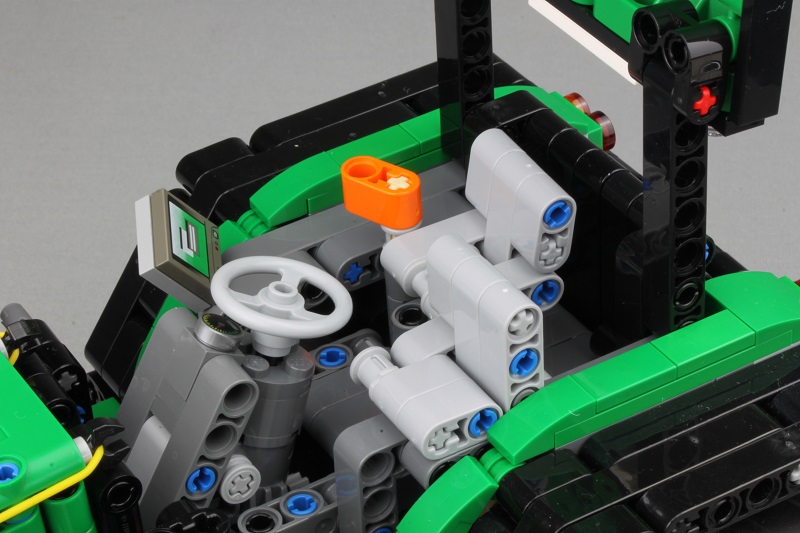 The interior has realistic details, such as the foldable passenger seat, computer screen, and gauges near the steering wheel.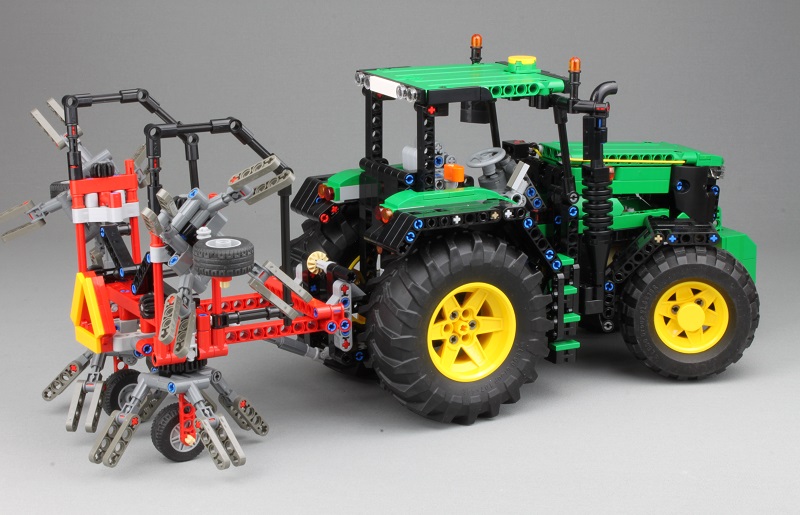 The largest implement is the foldable hay tedder. It is powered by the PTO. See the other implements here in the BrickShelf folder.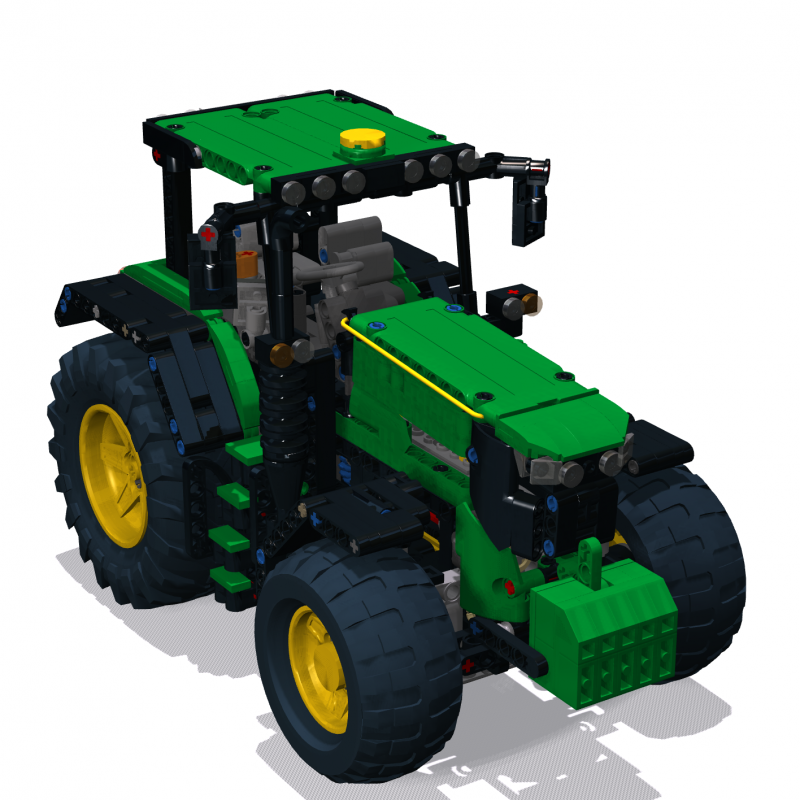 Building instructions were made for both the tractor and the 3 implements. See the link to the instructions on BrickHub.org near the top of this page.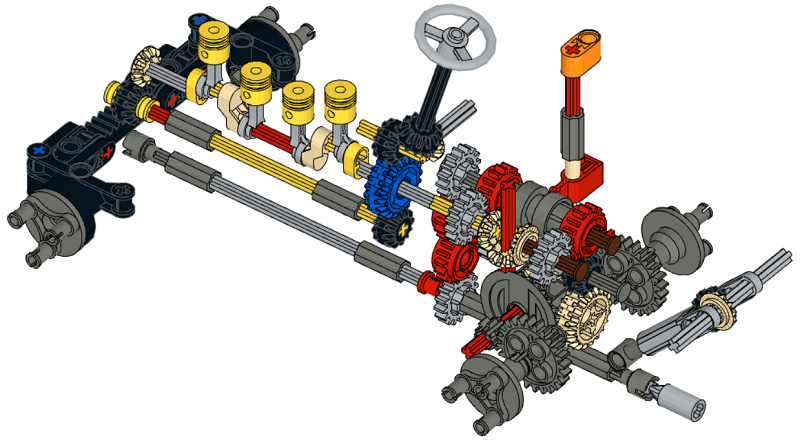 Using the instructions, it was easy to make this cut-out where all of the moving components are highlighted. The tractor ended up having a very complex and compact system of gears in order to achieve the functions in the small space.