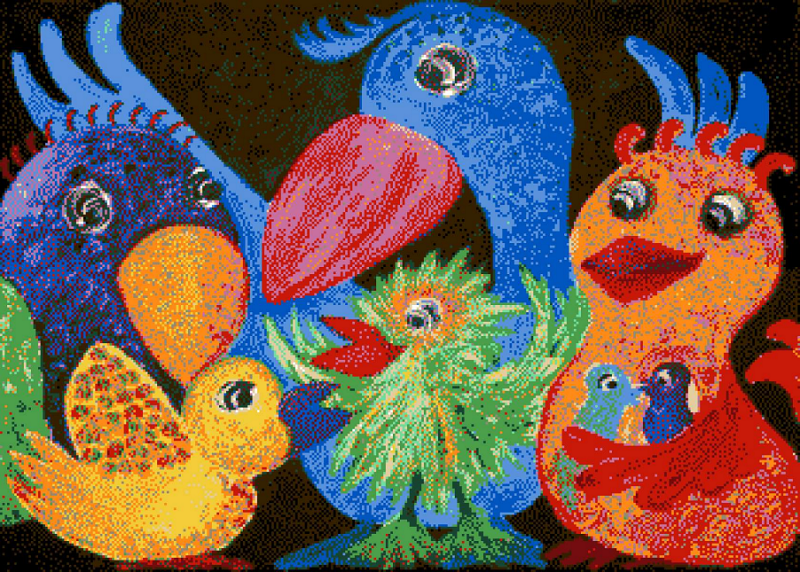 At LEGO World 2017 the beneficiary of LEGO Charity was "BÝrn Unge & Sorg". A LEGO mosaic was created of the painting "Party Birds" by Suzanne Eis Benzon.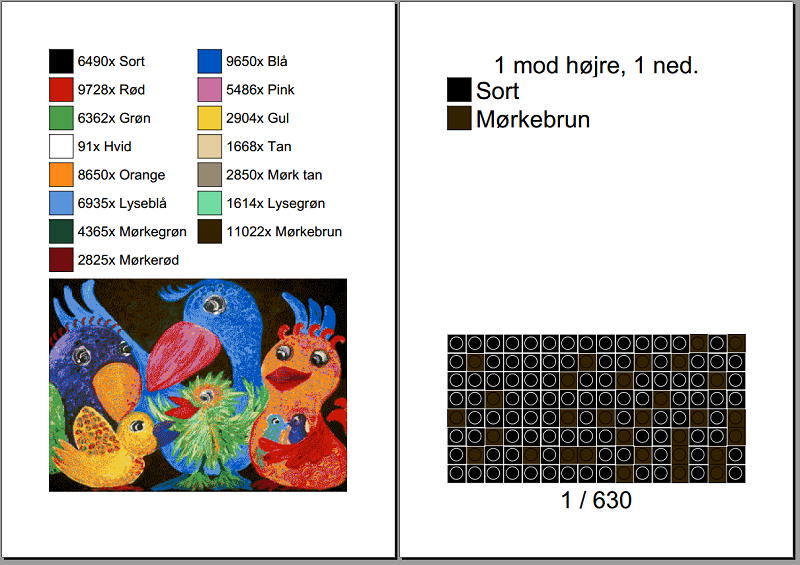 LDDMC was used to create building instructions. A total of 630 plates were decorated for the big mosaic.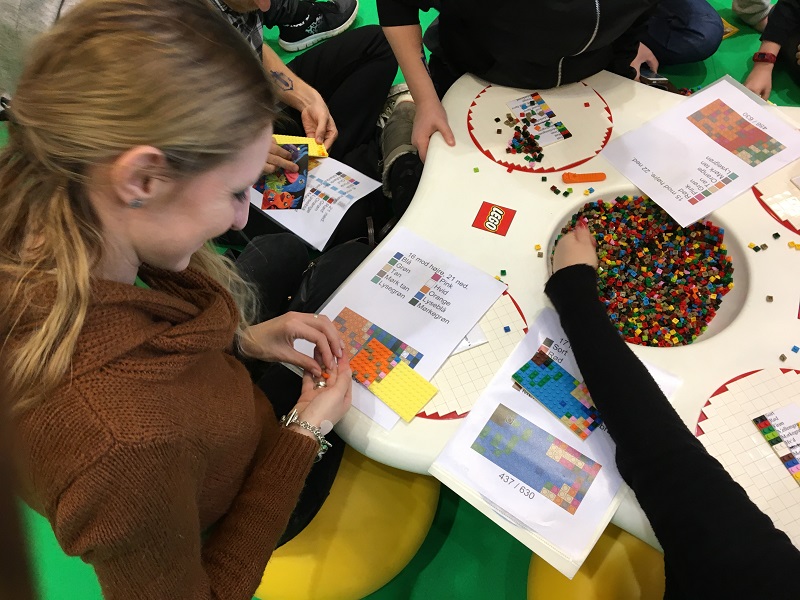 Guests were building the plates at the event.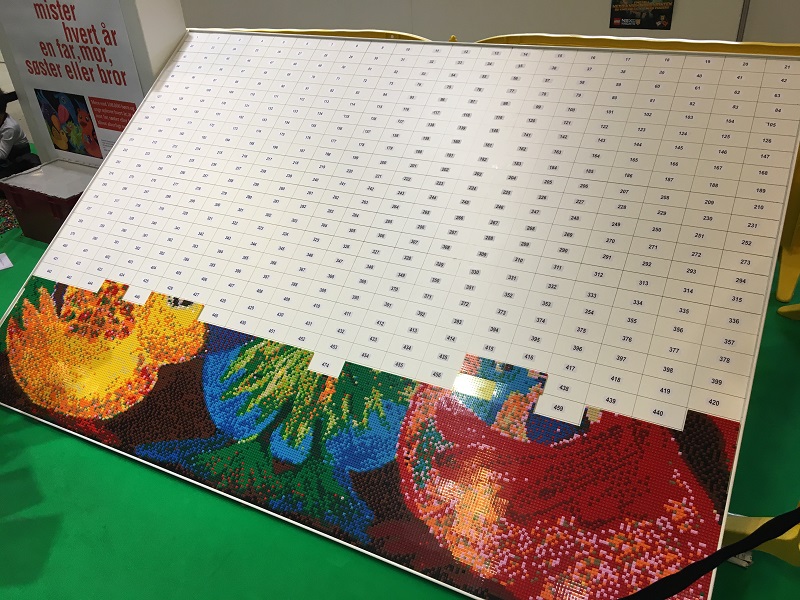 And the plates were assembled on the big canvas in order to set up the mosaic.