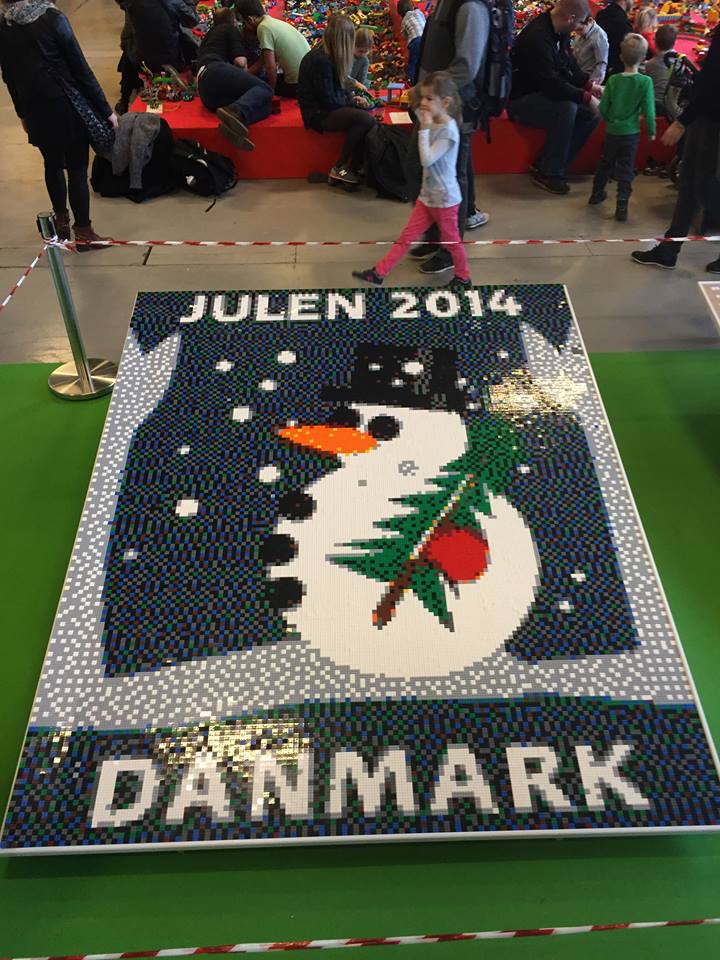 In 2015 I designed mosaics to be built by visitors at LEGO World Copenhagen. The motives for these mosaics were a special kind of stamps which are purchased in Denmark to support "Julemærkehjemmene" (the Christmas stamp homes) which is a Danish organisation that helps children in need.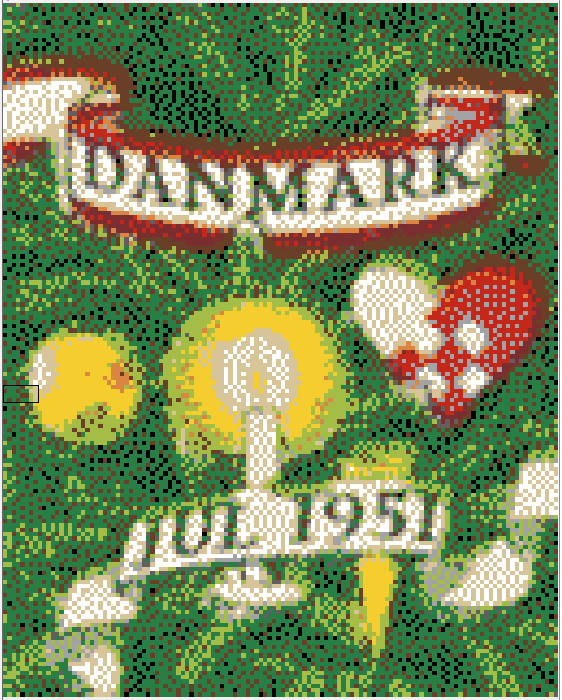 There were several mosaics. This one was based on the stamps as they were in 1951.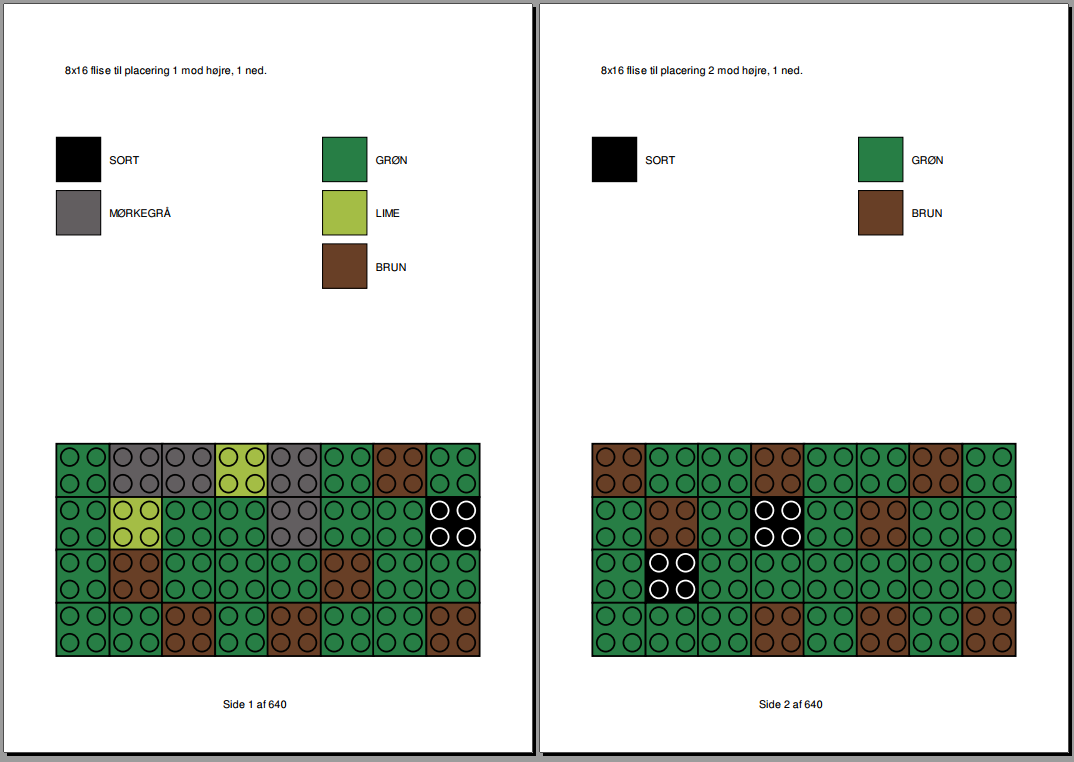 LDDMC was used to design the mosaics and make building instructions for the plates for the visitors of the event.