Not all mosaics by me are large. For "The LEGO Price" in 2015 I was asked to design a mosaic of the iconic wooden LEGO duck, which had also been released in a brick built version.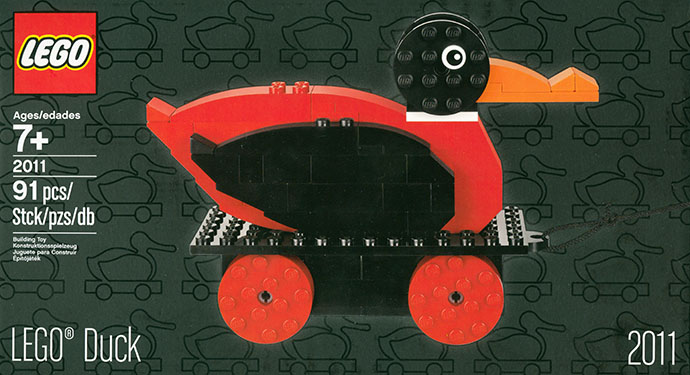 The LEGO set was given to employees of LEGO as the Christmas present of 2011.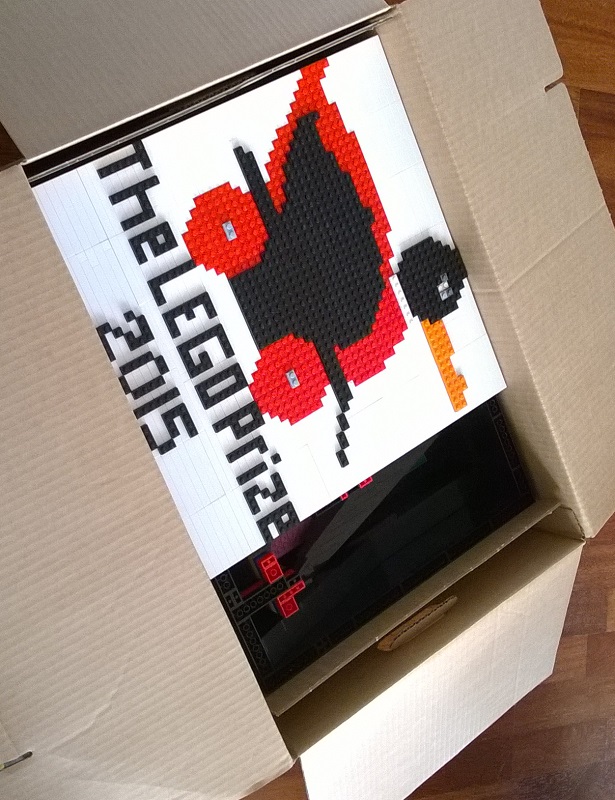 The mosaic was designed using LDDMC with some manual changes for the letters. The completed mosaic was built and packed for an event.