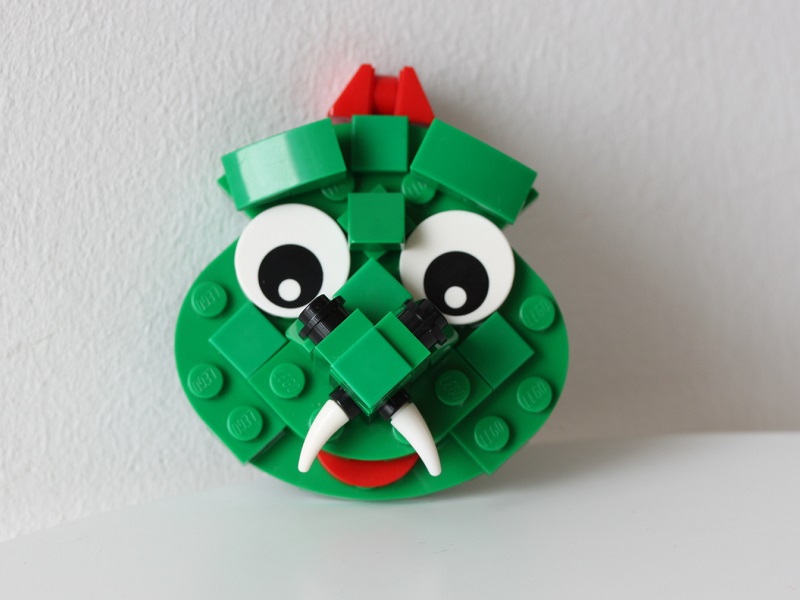 It happens that I am asked to design very small models. One such project was to design broches for employees of Legoland, Billund. These were to be used at an event in 2017. The selected design is shown here, and I will show the other proposed designs below.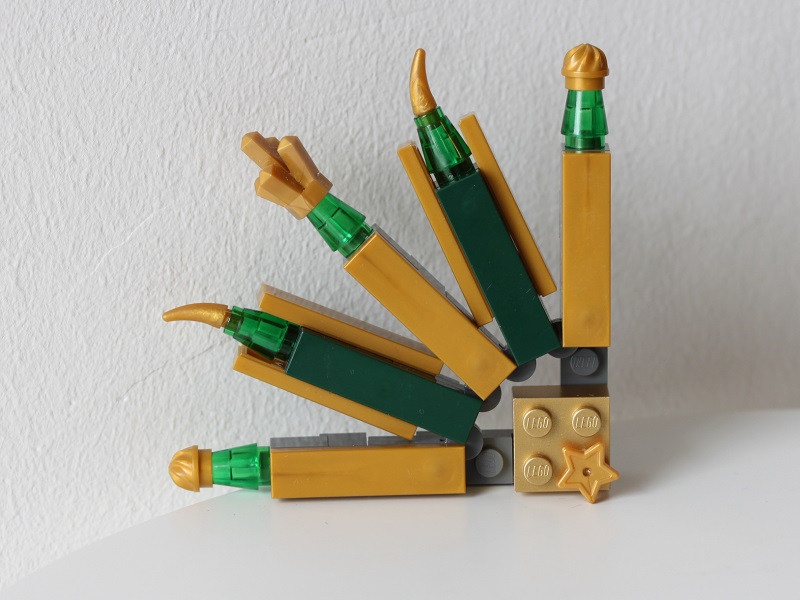 This design is decorative without being too "LEGO-like".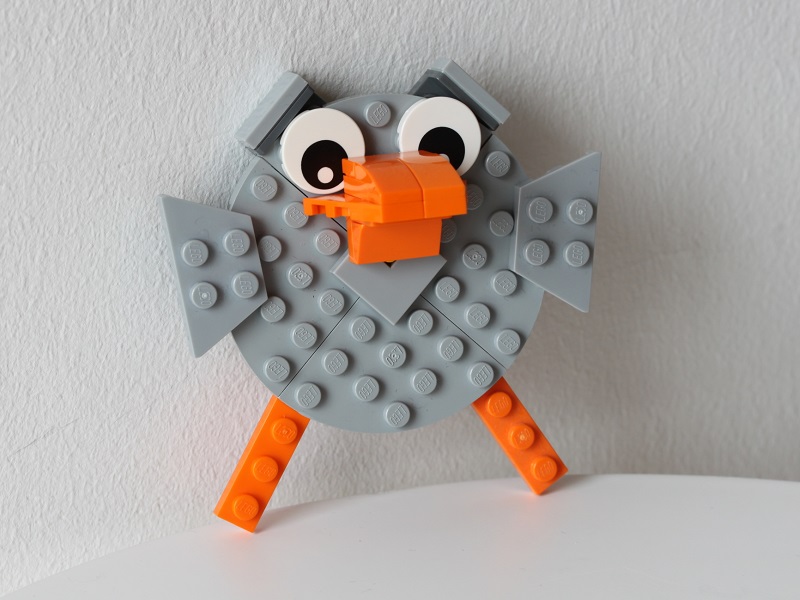 The silly bird design is very cute, but not really what the client was looking for.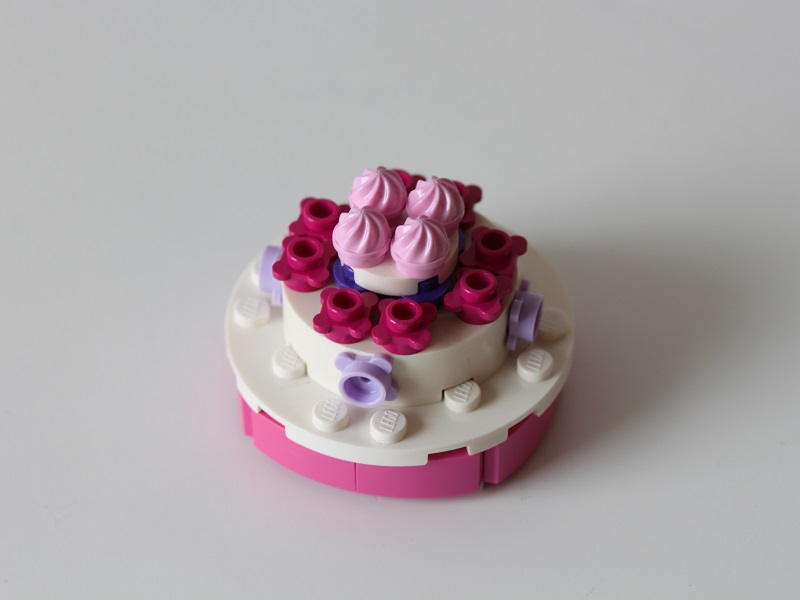 Another proposal was this simple cake design.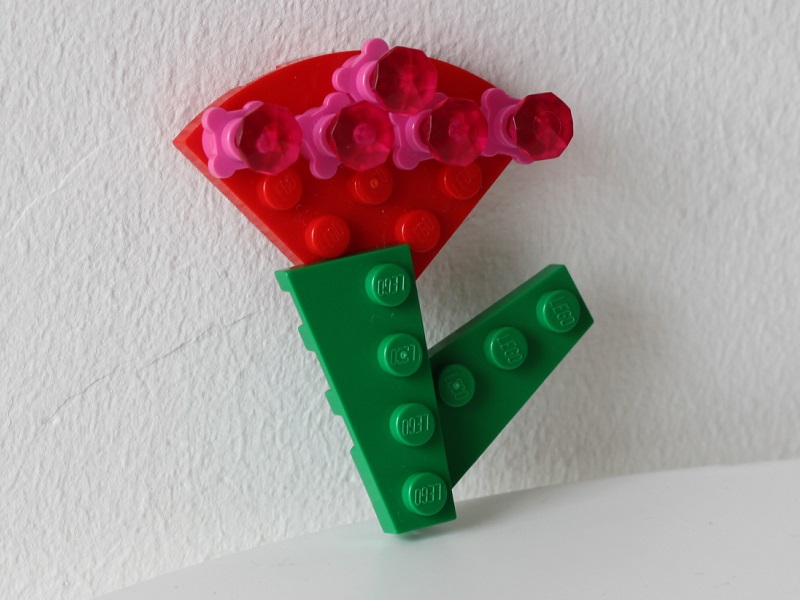 A flower.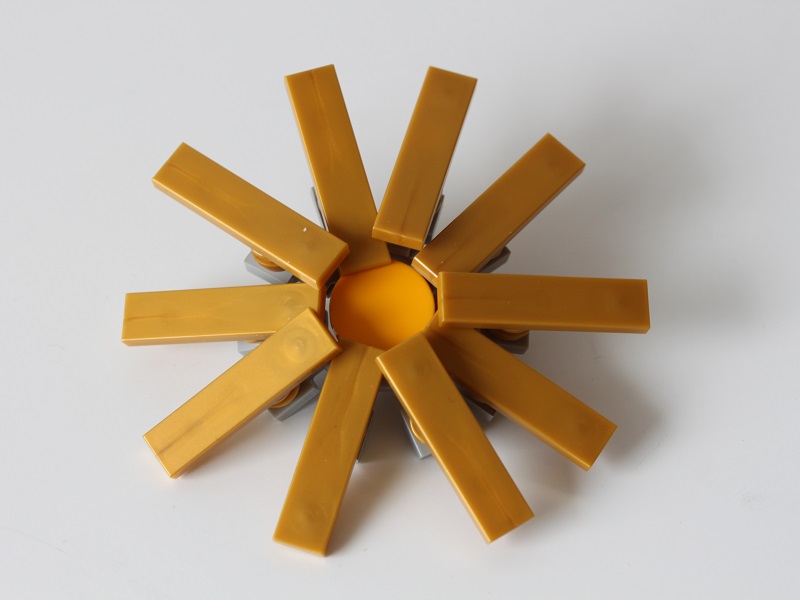 Another type of flower.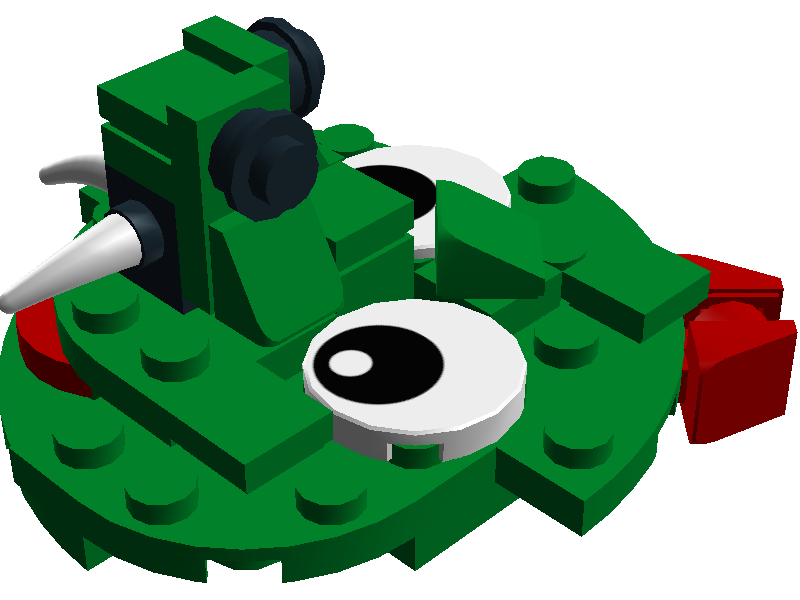 The "Olli dragon" design was finally selected and I made building instructions for it, so that it could be easily replicated.