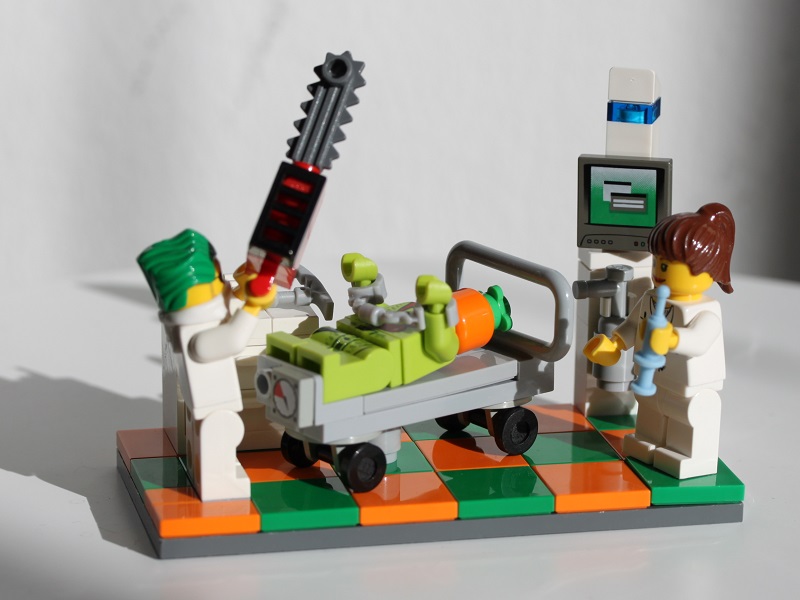 For Halloween 2016, Hotel Legoland needed some displays for the small "bubble displays" in their bridge going to the park.
The "mad scientist" and his assistant only wants to help Mr. pumpkin head.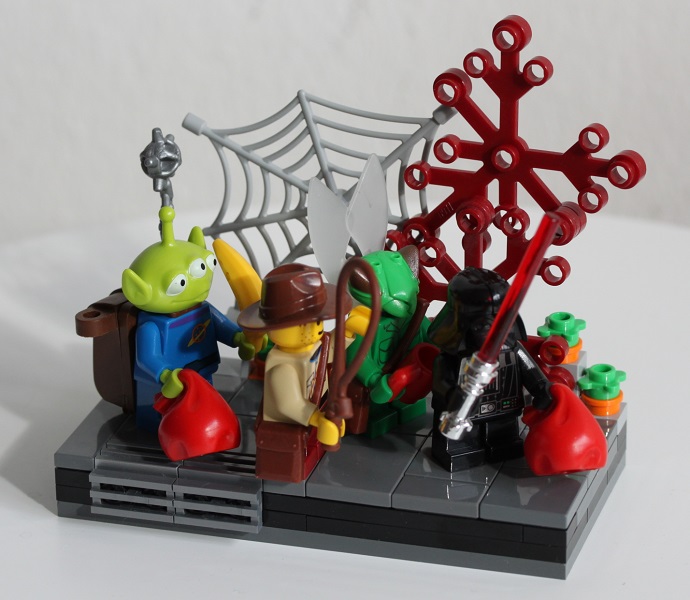 Children go trick-or-treating.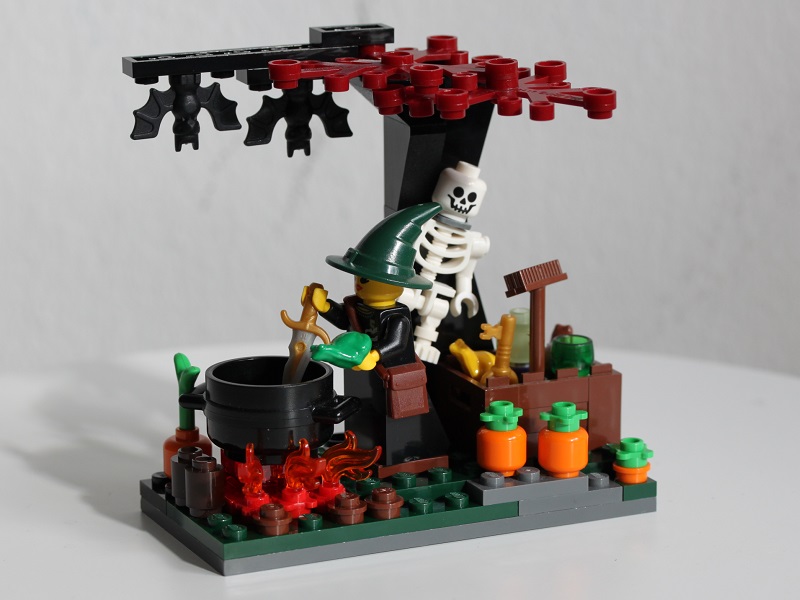 A witch is mixing magical potions.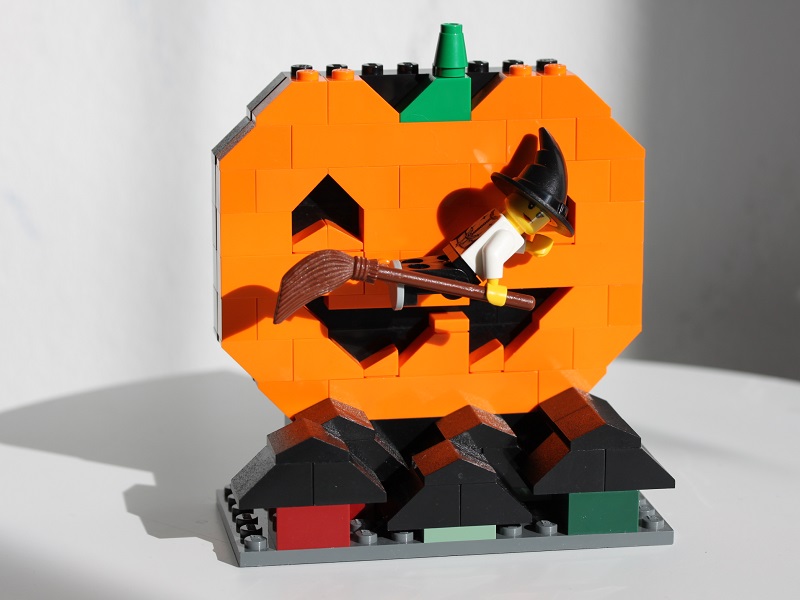 Another witch flies on her broomstick.
Children go door to door.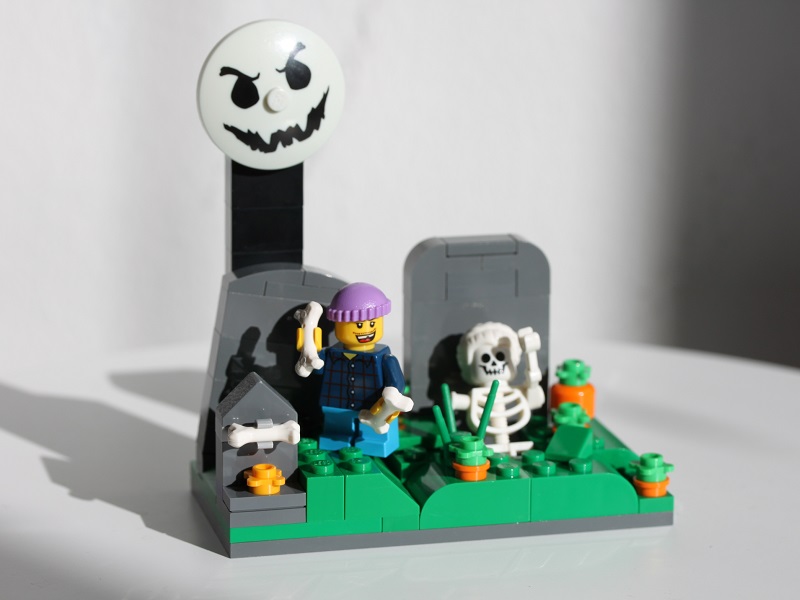 A skeleton is not happy when the grave robber steals his arm.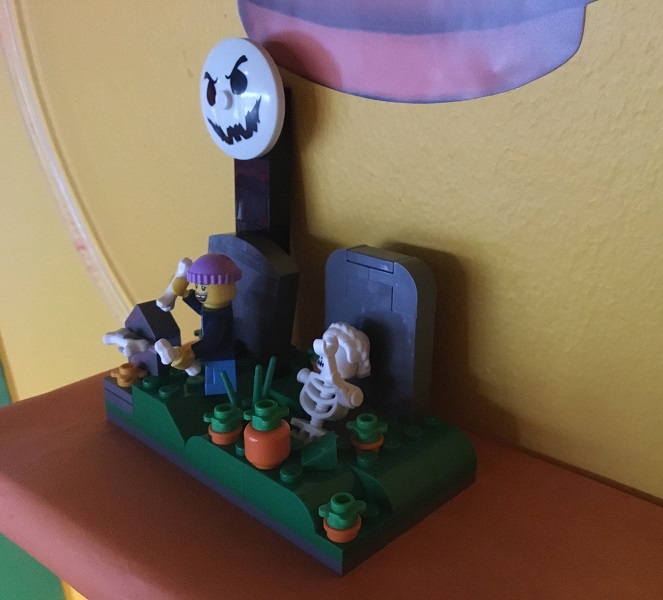 On display at Hotel Legoland.