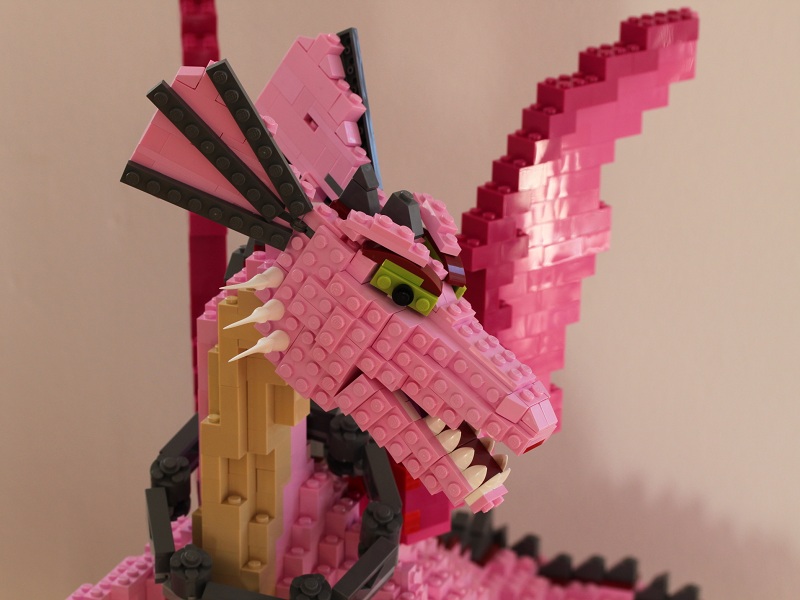 There was a display for promoting the Shrek Musical at LEGO World in Copenhagen, 2013. For this I was asked to build a dragon, that is, the wife of Donkey.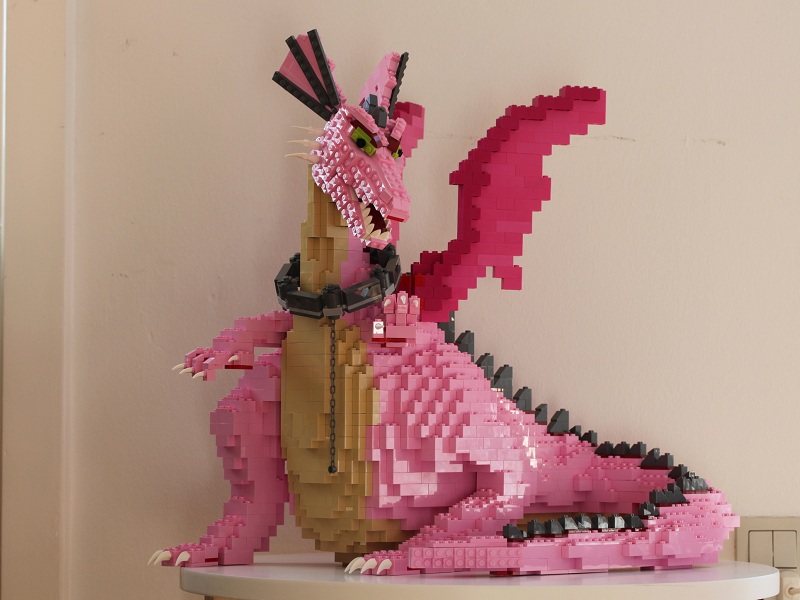 The model was built primarily using pink parts. This posed to be a challenge due to the limited availability of pink parts in LEGO.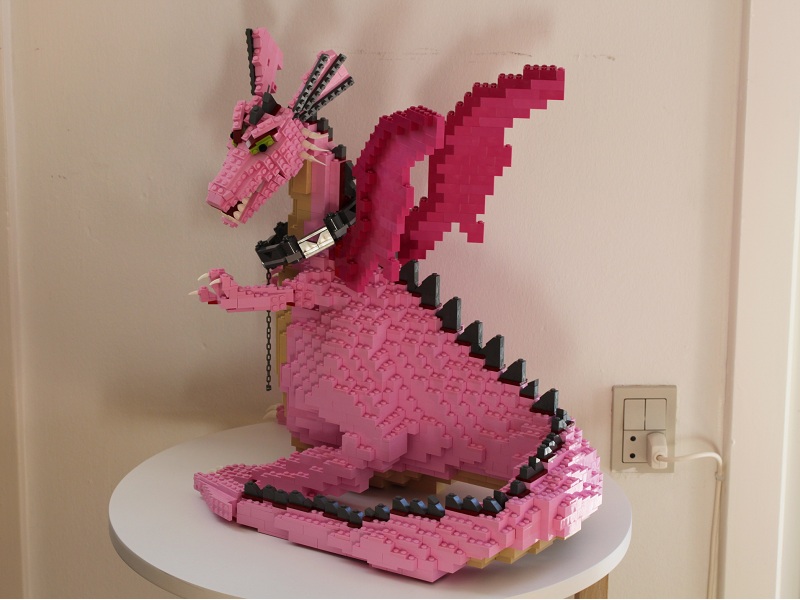 The dragon has a collar made out of a chandelier as seen in the first Shrek movie.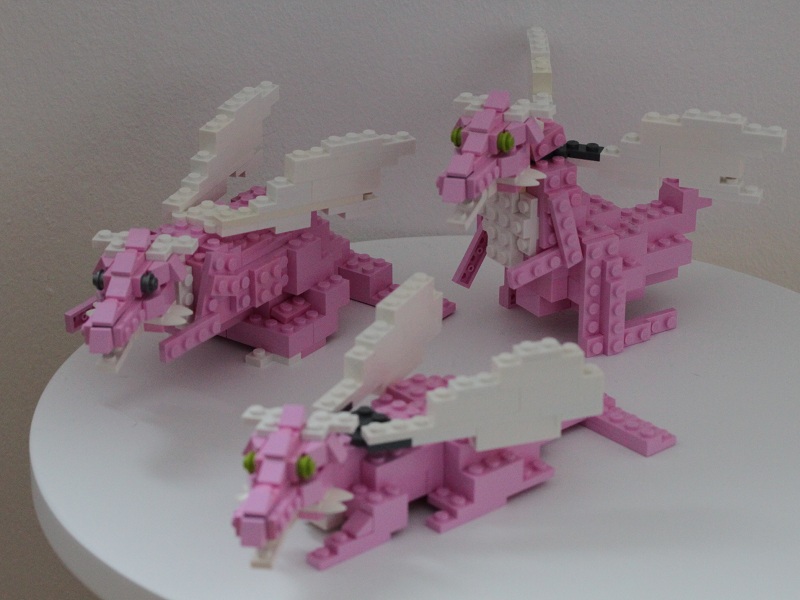 The client also wanted some smaller dragons, so I created a litter of dragon children.