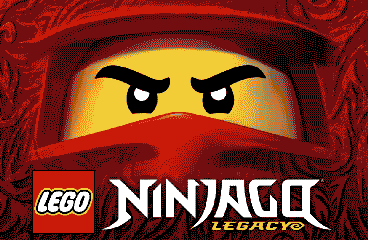 For LEGO World Copenhagen 2020 I was asked to design a large Ninjago mosaic.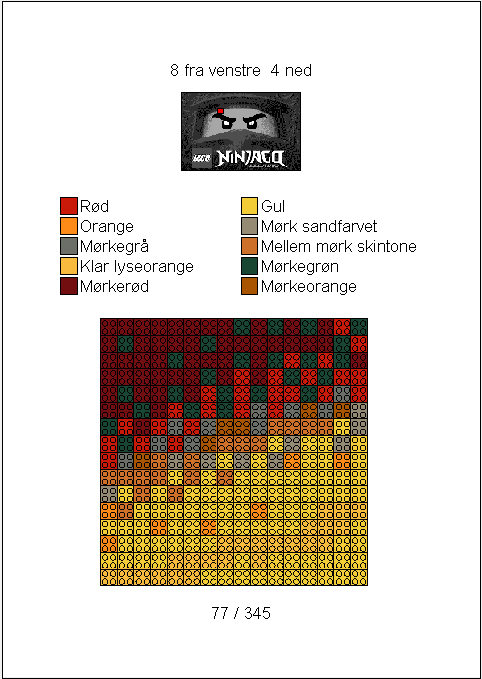 LDDMC is again used to create the building instructions. There are a total of 345 plates which the visitors can built for the mosaic.
The picture in the top of each page helps visitors get an idea of where their plate belongs in the big mosaic.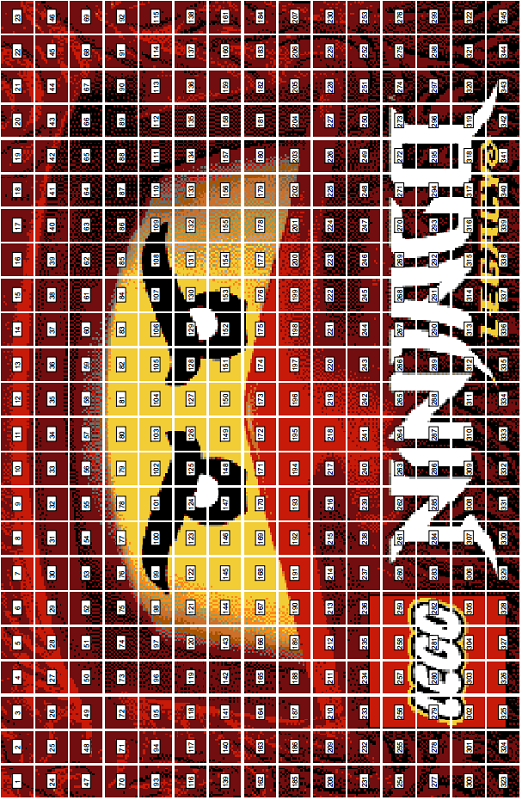 As something new, I also created an overview showing where to place each plate. This helped the organisers when placing the plates in the big mosaic.