For the 10 year anniversary event of LEGO Charity I designed this mosaic. Each guest could assemble a small plate which was then placed on the big mosaic by me.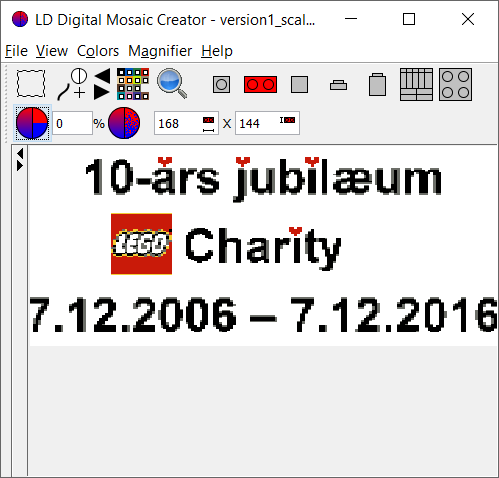 LDDMC was used to design the mosaic. However. I also had to make manual changes to make the letters and logo appear correctly.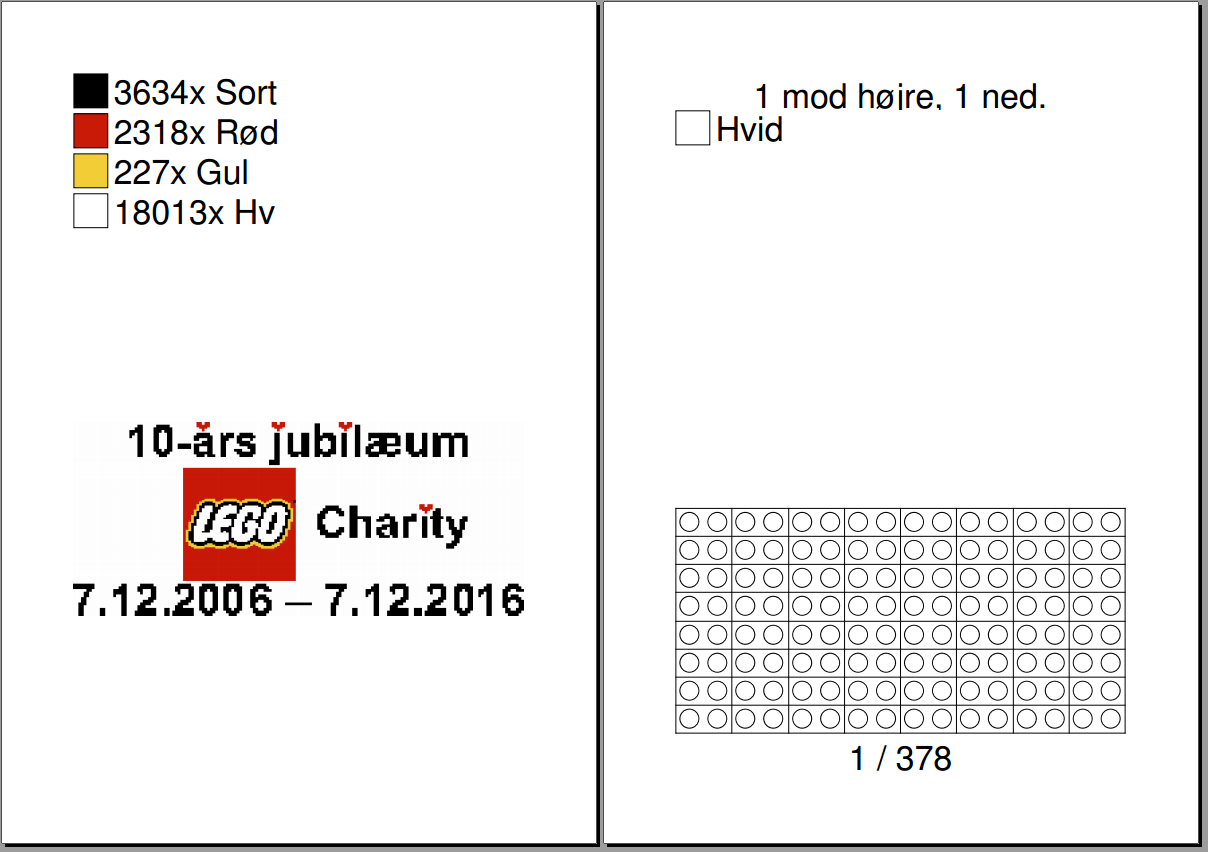 In total 378 smaller plates, each with 64 LEGO plates, were built.