LD Digital Mosaic Creator

[-]
LD Digital Mosaic Creator (LDDMC) is a LEGO mosaic app, that is, an app that can convert any picture into a mosaic using normal LEGO bricks.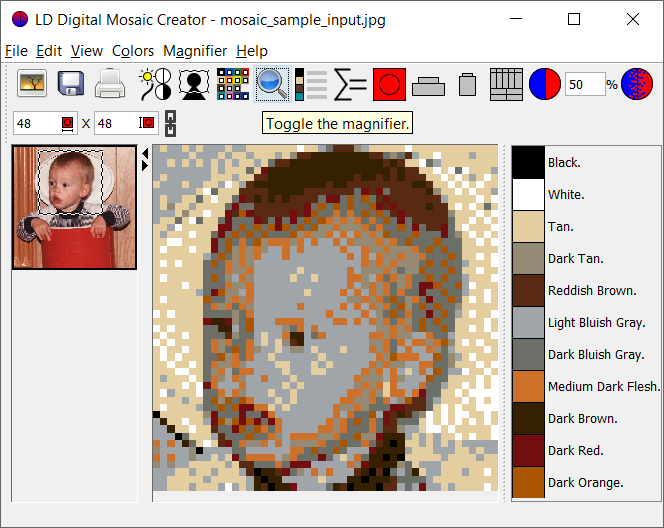 Download

[-]
LDDMC belongs to the BrickGraphics project. The installer and automatic updates are powered by JWrapper. Download the installer for LDDMC/BrickGraphics here:
Strengths

[-]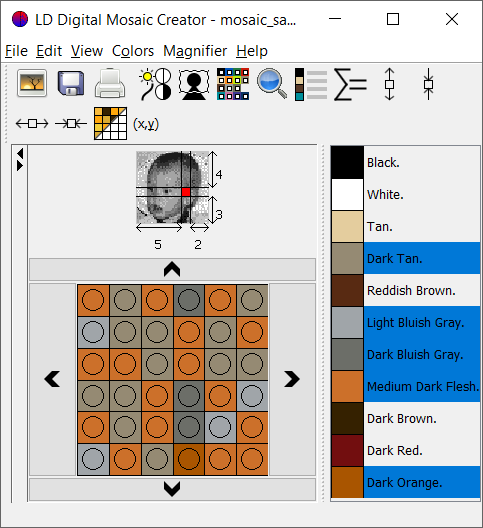 LDDMC is easy to use and creates mosaics of extremely high quality. While there are many LEGO mosaic apps, LDDMC stands out with the following advantages: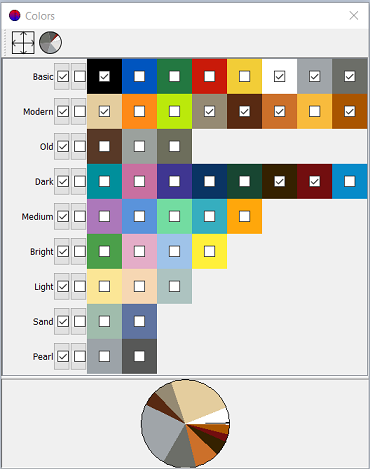 Ease of use. Tweak the picture on the left by applying filters or selecting a crop, and the mosaic on the right is updated immediately. In fact. Change anything, from colors to constructions technique and the mosaic is updated in real time. This makes the process of constructing your mosaic easy and enjoyable.
Become an expert immediately! Press any button. Pull any lever. You will see the result of your changes immediately, allowing you to set up filters and "dithering algorithms" perfectly without having to study the underlying mechanisms.
Helps you all the way. LDDMC not only helps you set up a mosaic, it also makes the process of creating the real thing easier. You can save at any time, print building instructions, create an LDraw model file of the mosaic, and with the magnifier you can even build directly using the magnifier!
Quality. While we have done everything to make the program a pleasure to use, thus allowing you to design mosaics of the best subjective quality, the objective quality is ensured by combining a customizable state-of-the-art error correction algorithm with CIE94 to calculate the difference between colors. This measure is designed to recreate how we perceive changes in colors.
Customize everything that matters. When LEGO releases a new color and the color is added to color lists at fan created websites like Rebrickable then you can simply download the new colors to LDDMC. It is as easy as pressing a button. Colors can be displayed in numerous ways, from official names to LDraw, Bricklink, and Peeron IDs. You can even add your own display names or languages!
Advanced construction techniques. Mix normal and sideways building for an even higher level of detail by activating this button (Click it to see the sample mosaic using this technique)
Alternate Downloads

[+]
Source

[+]
Griddy

[+]
BrickShaper

[+]
Contact
If you have any corrections or suggestions, please e-mail Lasse Deleuran at lassedeleuran@gmail.com.